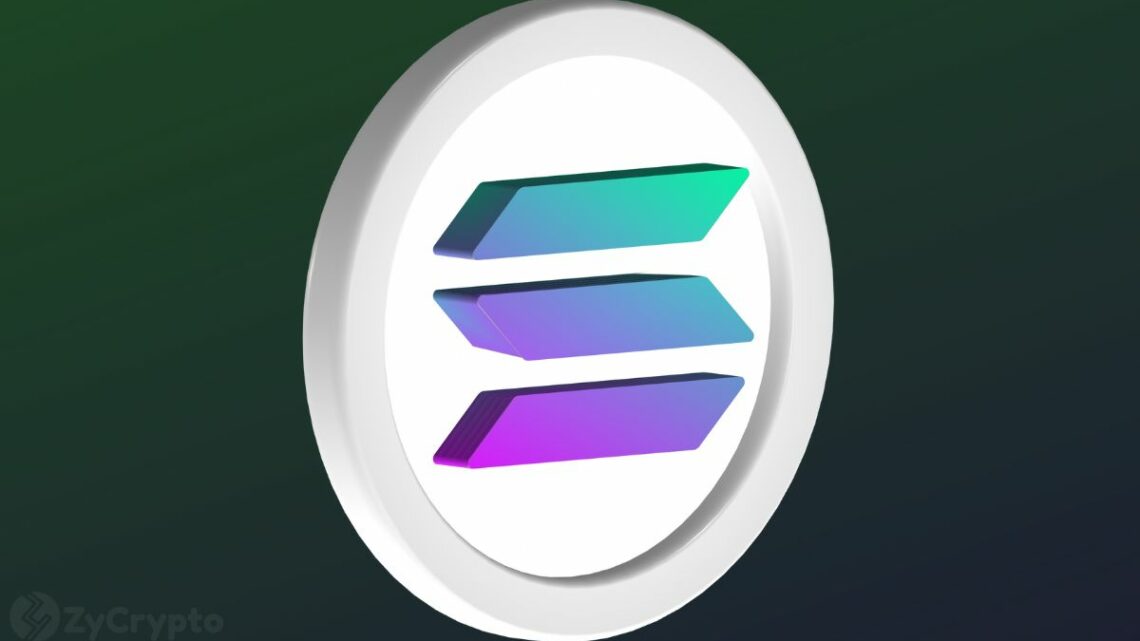 SOL Price Reacts As Visa Expands Stablecoin Settlement Pilot To Solana
September 6, 2023
In a surprise move, Solana (SOL) surged by over 7.69%, tapping $20.55 Tuesday following Visa's announcement of expanding its stablecoin settlements using the Solana blockchain.
Visa's announcement included launching pilots with payment processing firm Worldpay ($35B AUM) and Novei ($3.6B AUM), both of which will leverage the high-performance Solana blockchain. Notably, Visa has already executed transactions worth millions of dollars using the USD Coin (USDC) on Solana and Ethereum, facilitating fiat-denominated payments processed through VisaNet, the company's electronic payments network.
Solana, often regarded for its exceptional scalability and transaction speed, expressed enthusiasm about this latest expansion. Lily Liu, President of the Solana Foundation, said that Solana's enterprise-grade throughput capabilities would usher in minimal costs and transaction speeds for Visa issuers and merchants.
"Payments can't afford to be run on a network that costs $2 and 2 min to settle a transaction… Solana by contrast meets users where they are today: click a button, something happens immediately (and with infinitesimal cost). Now this is going to be demonstrated at scale with Visa building on Solana." She wrote.
Cuy Sheffield, Head of Crypto at Visa, emphasized Visa's dedication to digital currency and blockchain innovation, stating, "Visa is committed to being on the forefront of digital currency and blockchain innovation and leveraging these new technologies to help improve the way we move money."
This development comes on the heels of increasing interest from traditional financial institutions like BlackRock and JPMorgan in harnessing the potential of cryptocurrencies for various financial services. Visa initially began exploring the use of USDC in 2021, primarily to expedite cross-border payments and settlement times. Its foray into stablecoin settlements thus signals a growing acceptance of digital assets in mainstream financial systems.
That said, despite the development, the crypto landscape has challenges, as exemplified by the recent security breach at the crypto gambling platform Stake. Earlier this week, unauthorized transactions drained millions of dollars from the platform's hot wallets, raising concerns about the security of crypto assets and platforms.
Additionally, there have been reports of scammers using government website spoofing to deceive users of the popular MetaMask wallet. Scammers have attempted to trick users into divulging their wallet details, potentially compromising their crypto assets. Given the paramount importance of security, mainly when catering to institutional investors, it further underscores the critical need for heightened vigilance and robust safety measures in the crypto sphere.
That said, despite these challenges and regulatory uncertainties, networks such as Solana, Ethereum, Bitcoin, and Ripple continue to evolve and attract interest from institutional players. As the crypto market remains dynamic and undergoes periods of volatility, experts anticipate that the coming months could hold significant developments that may further shape the crypto landscape.
At press time, SOL was trading at $19.82, up 2.53% in the past 24 hours, according to CoinMarketCap data.
Source: Read Full Article