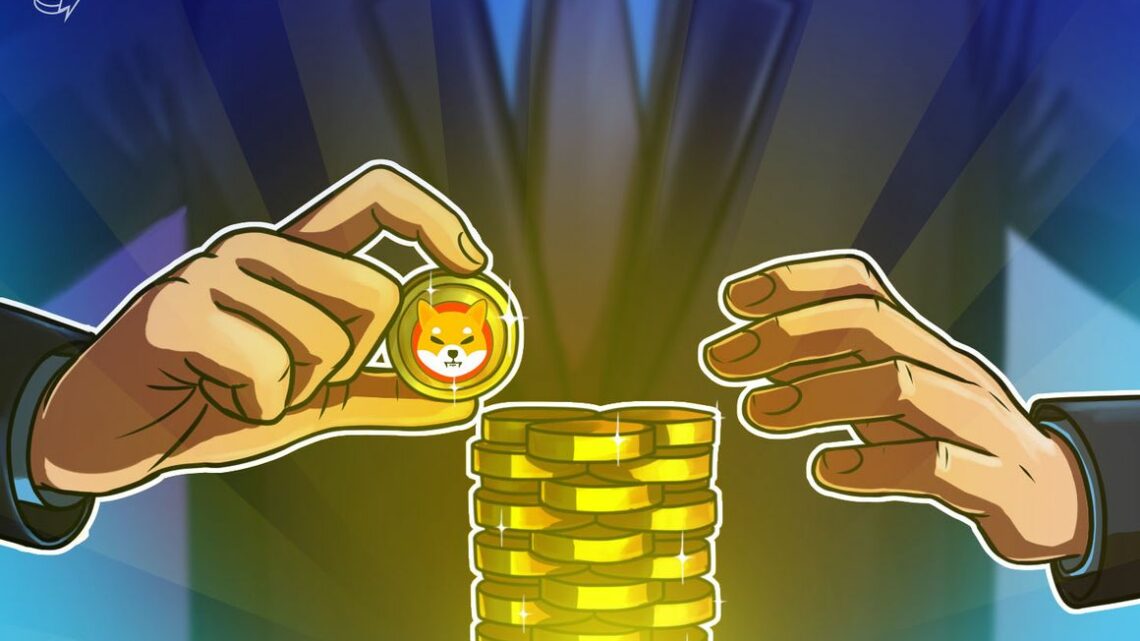 Shiba Inu's Shibarium Ethereum L2 blockchain goes live on mainnet
August 16, 2023
Shiba Inu launched the Shibarium mainnet, an Ethereum layer-2 scaling solution, on Aug. 16 after months of testing that saw millions of users participate and 21 million wallets created.
Shibarium is built on a new consensus mechanism called proof-of-participation (PoP), which works by selecting validators in proportion to their quantity of holdings in the associated cryptocurrency. This is done to avoid the computational cost of proof-of-work schemes. The new L2 blockchain solution is designed to interact with the primary Ethereum layer-1 blockchain, providing a more scalable and cost-effective transaction platform.
Shiba Inu (SHIB) rose to popularity during the bull market of 2020–2021, even briefly overtaking the OG meme cryptocurrency, Dogecoin (DOGE). However, it couldn't hold onto its gains for long and lost more than 80% of its valuation during the bear market.
The price decline didn't deter the Shiba Inu community, which built a decentralized ecosystem around the cryptocurrency comprising a decentralized exchange, ShibaSwap, and a native token, BONE, along with a metaverse and a Web3 game. The price of SHIB also surged to a new multiweek high in anticipation of Shibarium's launch.
Prior to the mainnet launch, Shiba Inu's lead developer, who goes by the pseudonym Shytoshi Kusama, noted that the L2 has already gained a lot of traction from new projects. In a post on X (formerly known as Twitter), the developer shared a screenshot of companies currently developing on Shibarium, suggesting over 100 companies are already using it.
In an exclusive conversation with Cointelegraph, Kusama noted that many people in the tech world are talking about an "everything app," but these innovations must be carried out from a community and decentralization perspective. He added that Shibarium incorporates both these principles in its operations while honoring "the principles of decentralization, interoperability and user-centric design for both blockchain and the technology sector at large."
Related: Why is Shiba Inu price up today?
Kusama further elaborated and said that the validator and delegator aspects of the new L2 will keep Shibarium decentralized, but that the true innovation lies in the framework, governance and charter to help govern the ecosystem's technology, community, protective and innovative aspects.
"By using Shibarium for governance in this system, alongside self-sovereign identity to ensure quality membership (Shibizenship), the metaverse as our territory, and the ability to partner with other like-minded states, we have effectively shattered what nationhood is and rebuilt it upon the Shib ethos of decentralization!"
Shibarium will make use of the Heimdall validator and Bor block production nodes, quite similar to the Polygon ecosystem. Heimdall will be based on the Tendermint consensus engine, while Bor will be completely interoperable with the Ethereum Virtual Machine.
Users must lock 10,000 BONE in the Shibarium network to become validators. Twenty-one million BONE will be reserved as rewards for validators and delegators inside the Shibarium ecosystem and used to pay authorized gas charges.
Magazine: Deposit risk: What do crypto exchanges really do with your money?
Source: Read Full Article