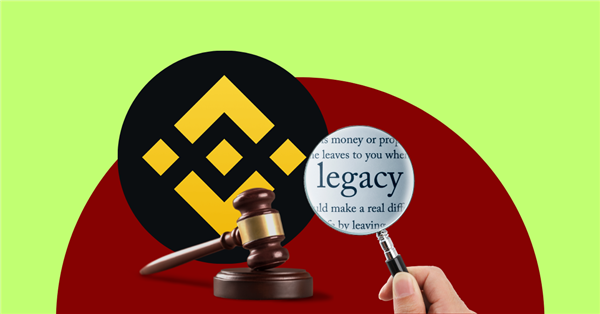 SEC Official's Insight: SEC's Strong Position Against Binance – Coinpedia Fintech News
September 18, 2023
John Reed Stark reveals the SEC's strengthened position against Binance due to the platform's alleged non-cooperation in the ongoing lawsuit.
Binance may reach a legal resolution faster than Coinbase due to fraud allegations and discrepancies in the information provided by auditors versus the exchange.
The SEC cites dissatisfaction with Binance's submitted documents and the platform's selective approach to providing witness testimonies, adding fuel to the legal dispute.
A recent talk by John Reed Stark, the former US SEC enforcement chief, might have shed light on the gritty details of the SEC's case against Binance, the leading cryptocurrency exchange platform. With insights cutting through the fog of legal lingo, Stark highlighted the strengths of the SEC's position and the vulnerabilities of Binance.
A Case Building on Cooperation, or the Lack of It
At the heart of the matter right now is Binance's perceived reluctance to cooperate fully with the SEC's demands. Stark emphasized that, unlike some other cases, Binance's alleged non-compliance has fortified the SEC's hand, particularly when it comes to extracting depositions from the top brass of Binance.US. With a crucial hearing on the horizon, Monday promises to be a significant day for both sides. The pendulum swings, however, seem to favor the SEC, given the oversight the judicial system provides.
A Tale of Two Lawsuits
Contrary to popular belief, Binance might find itself reaching a resolution faster than Coinbase. The distinguishing factor? Stark points out the presence of fraud allegations against Binance. With Binance's auditors reportedly disclosing more than the platform itself, the SEC is likely to intensify its scrutiny of Binance's actions.
The SEC has expressed its displeasure with Binance, accusing the exchange of falling short in its documentation commitments. While BAM, the force behind Binance's US affiliate, did submit around 220 documents, the SEC wasn't impressed. Allegedly, a chunk of these papers included hard-to-decipher screenshots and lacked pivotal signatures or dates.
Issue at Play
Adding another layer to the conflict is the claim that Binance hasn't been entirely forthcoming. The SEC's beef? Binance's reported reluctance to make critical witnesses available Instead, BAM handpicked a mere four witnesses for deposition, leaving the SEC wanting more. The regulator's frustrations were evident when they highlighted BAM's inconsistency in producing crucial business documents, which the SEC later obtained from other channels.
Source: Read Full Article