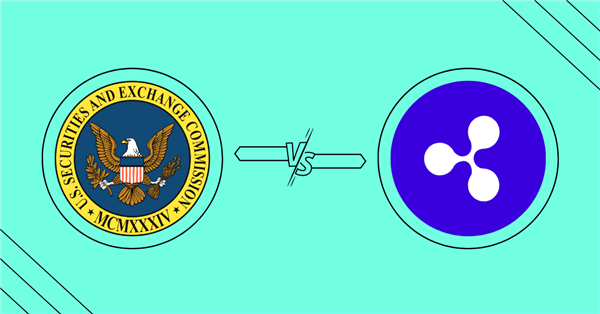 Ripple vs. SEC: What's Next on September 8th?
September 3, 2023
Ripple opposes SEC's request for an interlocutory appeal of a court ruling that found XRP sales did not violate securities law.

SEC has not met the basic prerequisites for an interlocutory appeal, and its request is a "desperate bid" to overturn the ruling.

Some accused the SEC of being "desperate" and of "lacking allegiance to the law."
It seems like the Ripple vs. SEC saga never seems to draw to an end.
Ripple has taken a resolute stance by formally opposing the SEC's request for an interlocutory appeal. The SEC had sought permission to appeal following a prior ruling that declared Ripple's programmatic sales of XRP did not violate securities law. In a move viewed by some as a desperate maneuver by the SEC, the agency argued that their request was a strictly "legal question."
Ripple, however, contends that the SEC has not met the fundamental prerequisites for an interlocutory appeal. They emphasize that the agency has failed to substantiate any of the essential criteria, whether it pertains to a pivotal legal issue or the potential to expedite the litigation process.
Read More: SEC's Approach to Crypto Regulation in Question After Ripple Ruling
Alderoty's Insight
Stuart Alderoty, Ripple's Chief Legal Officer, drew attention to a specific footnote, Footnote 5, which refutes the SEC's assertion that XRP holds "no intrinsic value" and underscores its role as a bridge currency for facilitating cross-border transactions.
Alderoty seemed puzzled by the SEC's apparent lack of understanding of digital assets or their deliberate ignorance of the same.
The Crypto Community Weighs In
As the documents hit the public domain, crypto Twitter erupted with commentary. Cowboy Crypto, a known crypto influencer, criticized the SEC's "lack of allegiance to the law," raising concerns about the SEC's credibility and its strategy concerning digital assets.
Meanwhile, lawyer Jeremy Hogan likened the SEC's case to a mutt that's part Bloodhound and part Chihuahua—a beast with unclear lineage and even murkier intentions. In legal terms, this means the SEC has failed to present an issue of "pure law," making their quest for an appeal a Herculean task.
The SEC has until September 8 to respond to today's filing. The big question here is whether the SEC will come up with a compelling counterargument or find themselves stuck in legal limbo!
This Might Interest You: XRP News: Data From Pitchbook Says Ripple is Definitely Going Public
Source: Read Full Article