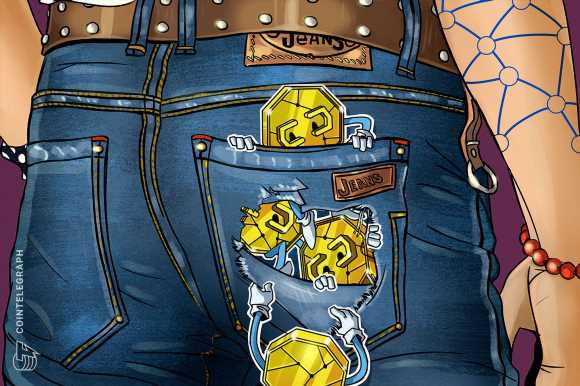 Ripple says security incident accelerated its acquisition of Fortress Trust
September 13, 2023
The takeover of Fortress Trust by financial technology company Ripple on Sept. 8 involved more than just an acquisition deal. The transaction was accelerated by a security incident hours earlier involving a Fortress third-party analytics vendor, Ripple confirmed to Cointelegraph. 
According to a representative from Ripple, discussions between the companies intensified last week after cloud tools of a third-party analytics vendor were compromised. In an interview with Fortune, Fortress CEO Scott Purcell said the company lost $12 million to $15 million in the incident. A majority of the funds were Bitcoin (BTC), along with small amounts of USD Coin (USDC) and Tether (USDT).
Ripple, an investor in Fortress since its seed round in 2022, had to step in to make customers whole:
"[T]his opportunity makes sense for Ripple in the long term. Luckily, Ripple was in a position to act quickly to step in and make customers whole, and there have been no breaches to Fortress technology or systems. Fortress notified customers immediately of the incident when it happened — as they mentioned in their tweets."
Related: Ripple acquires Fortress Trust, expands license portfolio in the US
The incident stirred controversy across the crypto community. BitGo CEO Mike Belshe stated on X (formerly Twitter) that "Fortress was not forthcoming about what actually did happen," claiming the company chose to "omit facts" and "downplay the event" by saying no funds were stolen. Fortress uses BitGo to custody part of its assets. BitGo said assets under its custody had not been affected.
Fortress co-founder Kevin Lehtiniitty labeled Belshe's comments as "misleading statements," asserting that BitGo was "fully in the loop from the start." Moreover, he hinted at an acquisition proposal from BitGo to Fortress, saying, "[You] appear to be upset that Scott [Fortress' CEO] chose to go with Ripple instead of the deal you proposed."
Ripple announced plans last week to invest even further in Fortress' group, including ongoing discussions with parent company Fortress Blockchain Technologies, as well as FortressPay. In a statement to Cointelegraph, the company's representative said:
"Fortress has been entertaining acquisition conversations for a couple of months now with numerous parties as they look to hone in and grow their payments business (FortressPay). This wasn't our first time speaking to them about a potential acquisition."
Magazine: How to protect your crypto in a volatile market — Bitcoin OGs and experts weigh in
Source: Read Full Article