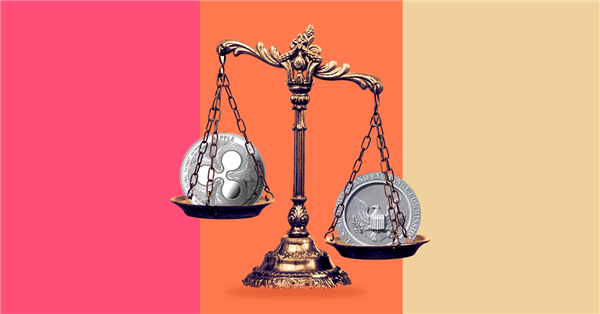 Ripple Decision Faces Scrutiny Again: Ripple CTO Defends it – Coinpedia Fintech News
August 1, 2023
Only a short time ago, the crypto world was buzzing with the landmark Ripple decision, which drew a significant line between institutional and public sales of crypto assets. However, that key distinction appears to be under threat as another judge has chosen a different path.
The Terraform Decision: A Dissenting Voice
In a case against Terraform Labs and founder Do Kwon, SDNY District Judge Jed Rakoff has dismissed the distinction made in the Ripple case. Instead, he has sided with the SEC, permitting the organization to move forward with its case against Terraform Labs. Stark, who has been closely following this unfolding narrative, posted an excerpt from the judge's decision, which expressed a clear rebuke of the Ripple decision.
Ripple Rebuttal: David Schwartz Responds
But the Ripple team isn't taking this lying down. David Schwartz, Ripple's CTO, responded to Stark's tweet. He maintained that the Terraform ruling was grounded in the unusual circumstances of this case and that it doesn't apply to typical cryptocurrencies. He offered two interpretations of the ruling: one optimistic, one pessimistic, for supporters of the Ripple decision.
A Ripple in the Waters: What Does This Mean for XRP Holders?
In a reply to Schwartz, Bill Morgan suggests that XRP holders may find solace in his insights. If Rakoff is correct and the SEC does not appeal, or unsuccessfully appeals, the Torres decision, the regulatory clarity XRP now enjoys may be more unique and harder to obtain than initially thought post-decision.
Adding weight to this legal rollercoaster, Judge Jed Rakoff isn't a novice in the securities law arena. Stark notes him as "the most respected and experienced securities law jurist" in the U.S. federal court system. With over 180 published articles, 835 speeches, and 1,800 judicial opinions under his belt, Rakoff's dissenting voice cannot be overlooked.
Source: Read Full Article