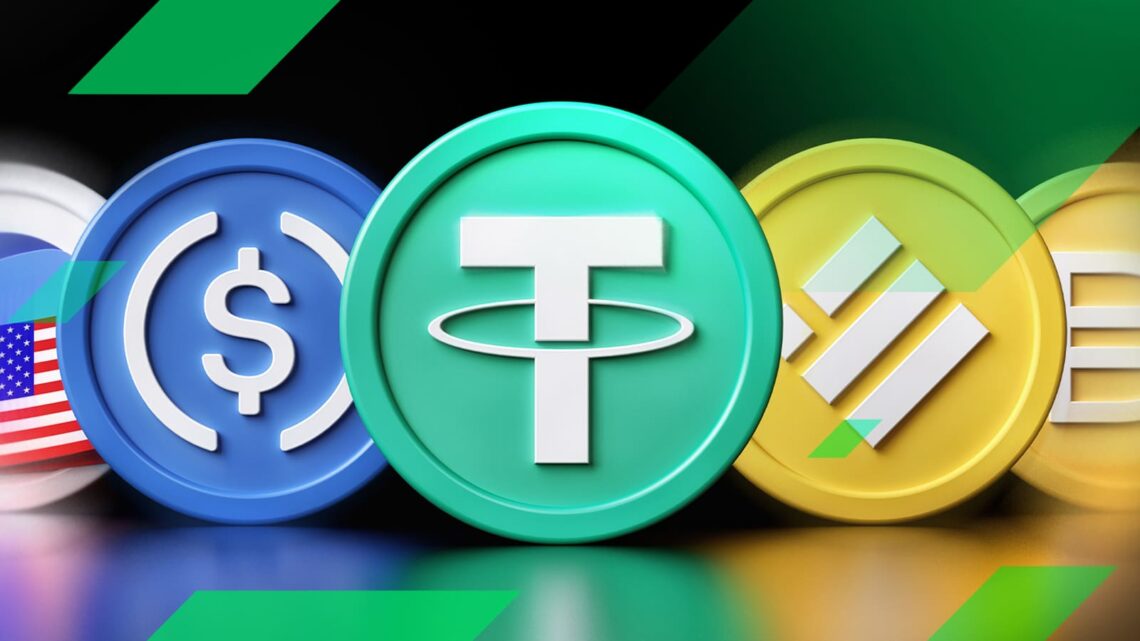 Report Reveals The Stablecoins That Have Suffered The Most De-Peg Events
September 12, 2023
Amidst the constant price swings and uncertainties that plague the crypto market, stablecoins have become an invaluable asset for investors and traders. However, analysts have revealed several stablecoins that have been struggling to maintain the esteemed stability reserved for these types of assets.
Stablecoins Under Pressure
The inherent volatility of the crypto market and the persistent price fluctuations of cryptocurrencies are a constant experience in the crypto industry. Due to this, stablecoins like USDT, USDC, and DAI have long been revered as a reliable bridge between the volatility and instability of cryptocurrencies. 
However, a recent report has raised concerns about the stability of some of the most popular stablecoins. The report saw analysts from S&P Global explore the top five stablecoins including Tether (USDT), Dai (DAI) Binance USD (BUSD), USD Coin (USDC), and Paxos (USDP).  
The research paper from Dr. Cristina Polizy, Anoop Garg, and Miguel de la Mata revealed that USDC and DAI have failed to maintain their dollar peg multiple times in the last two years, as compared to other stablecoins like USDT and BUSD. 
The analysis revealed that the de-pegging events for USDC and DAI have taken place more often than those of USDT and BUSD. Circle's USDC was named as the stablecoin with the most prolonged de-pegging event, dropping to $0.90 for 23 minutes while DAI de-pegged for 20 minutes. 
USDC de-depegged for the longest duration | Source: S&P Global
In contrast, USDT dropped below the one-dollar peg for just one minute, while BUSD has not experienced any de-pegging event since June 2021 and June 2023. 
Possible Instigations For Stablecoin De-pegging Events
March 2023 saw the fall of three prominent banks in the United States, including Silicon Valley Bank (SVB), Silvergate Bank, and Signature Bank. Due to the affiliations of these banks with the crypto industry, their collapse had a significant impact on the prices of digital assets in the space.
Circle's USDC experienced a decline of 13% below the one-dollar mark after reports revealed that a significant portion of Circle's cash reserves, adding up to $3.3 billion, were kept in Silicon Valley Bank (SVB). However, the stablecoin has since recovered and maintained its peg following an announcement that confirmed that the Federal Reserve would endorse the banks' creditors. 
Subsequently, Michael Barr, a high-ranking official at the United States Federal Reserve raised concerns about the adoption rate of unregulated stablecoins like USDT and USDC, which are currently the top stablecoins by market capitalization. 
As the broader crypto market watches closely for more discrepancies in the stablecoin dollar peg, financial firms like PayPal, have launched their own stablecoins. 
Prominent platforms like Binance, and Huobi are already incorporating the new PYUSD into their crypto portfolio. In addition, monetary institutions like Visa are taking advantage of stablecoins like USDC to propel expansion into new markets.
Source: Read Full Article