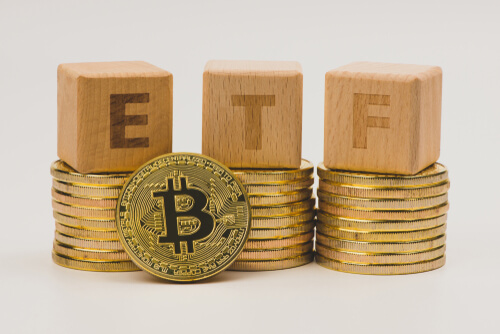 Pro Shares' Simeon Hyman on Bitcoin ETFs
September 21, 2022
Simeon Hyman is the global investment strategist at Pro Shares. He recently sat down to discuss the current state of the crypto market and what he thinks the future holds.
Simeon Hyman on the State of Crypto
Pro Shares is famous for releasing the first official bitcoin exchange-traded fund (ETF) last year. While the product got a lot of flak for being based on bitcoin futures rather than actual spot trading – the former being considered less stable than the latter – it has also garnered a lot of attention and praise for bringing the crypto space to a whole new level of legitimacy.
Describing the launch of the Pro Shares bitcoin ETF, Hyman stated:
It was one of the most successful launches in ETF history, so that was a lot of fun. I have to say, I've done bell ringing and been on the floor of the New York Stock Exchange but spending BITO's launch day on the floor of the exchange that day – that was unique. The reception by the market was driven by the fact that it was a solution that had not previously existed. It remains to this day to be a little bit of a challenge to figure out how one would directly invest in bitcoin. Do I need a wallet? Do I need a cold wallet? Hot? Warm? Am I going to lose my drive in the dumpster of my town and not be able to figure out how to access my bitcoin? What we've found since the launch is that a bitcoin futures product has proven to be a better solution and even better proxy for spot bitcoin than people may have anticipated.
In the past, Hyman has talked about bitcoin futures serving as a better reflection of the overall crypto market sentiment. He discussed this again in his recent interview, stating:
Volume is important, and it turns out that the futures market cranks out more volume than the largest U.S. exchange. Volume is important because when you have a lot of trading, you have a lot of liquidity. That means you're having price discovery, and there actually have been some academic studies that have shown faster price realization – information turning into price – faster in the futures market than in the spot market.
Unsure About the Future
When it comes to if a spot trading bitcoin ETF will ever be approved soon, he simply doesn't know:
 It's always the question people ask us, and we have obviously no crystal ball with respect to where the regulators will go. Do we know exactly what the regulators are looking at? We don't know. We know that today there is a little bit of a mess going on in the spot market (lender bankruptcies, assets potentially not segregated in bitcoin brokerage accounts) that will take some time to mature.
Source: Read Full Article