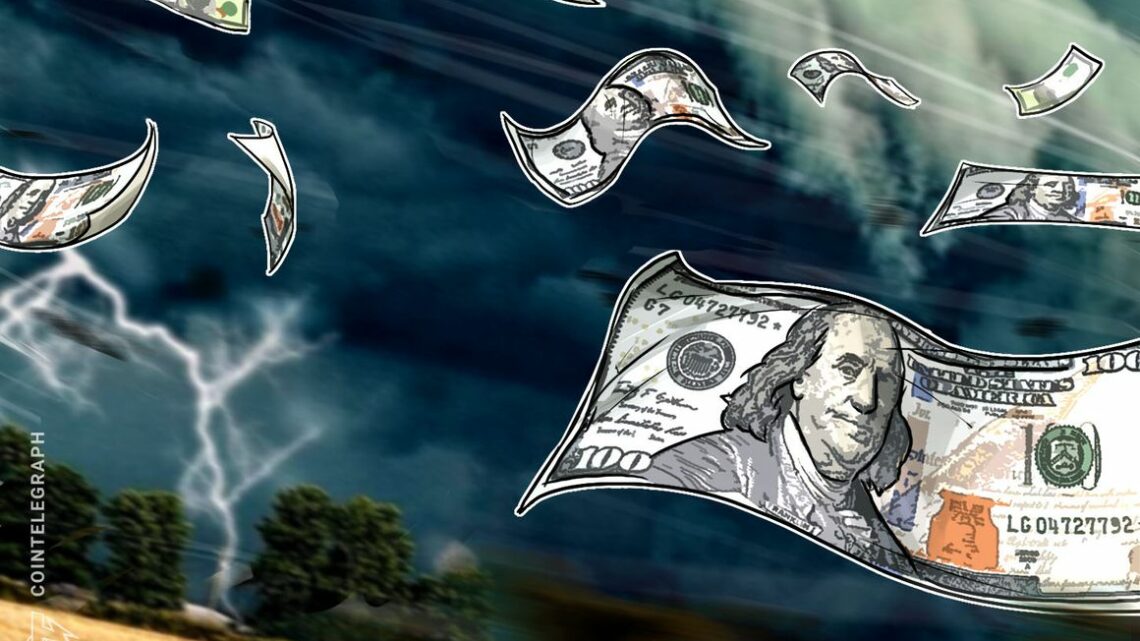 Prime Trust parent company lost $8M investing in TerraUSD
August 24, 2023
The parent company of crypto custodian Prime Trust, currently involved in Chapter 11 bankruptcy proceedings, has reported losing roughly $8 million in client and treasury funds through TerraUSD investments.
In an Aug. 24 filing with the United States Bankruptcy Court for the District of Delaware, Prime Core Technologies reported that "under prior management" the firm had lost $6 million in client funds and $2 million in treasury funds through TerraUSD (USTC) investments, presumably when the algorithmic stablecoin collapsed in May 2022. The company described the investment as well as a ramping up of spending in October and November 2022 as contributing to its bankruptcy filing.
"Although crypto winter was not the precipitous event leading to the Receivership and these Chapter 11 Cases, the Company felt the ripple effect caused by crypto winter, which resulted in depressed revenues," said the filing.
Prime Trust filed for bankruptcy in the United States in August, estimating at the time it had roughly $100 million to $500 million in liabilities and between 25,000 to 50,000 creditors. The filing followed a Nevada court ordering the appointment of a receiver for Prime Trust due to the risk of "irreparable harm" to users, the public and "confidence in the emerging market of cryptocurrency."
https://www.youtube.com/embed/IbVp78QDO3s
Related: FBI, NY authorities probes collapse of TerraUSD stablecoin: Report
A June filing reported Prime Trust owed more than $85 million in fiat and $69.5 million in crypto to its clients. The firm reportedly only held roughly $2.9 million in fiat and $68.6 million in crypto. Nevada's Financial Institutions Division had petitioned a court in June to place the firm into receivership based in part on a "substantial deficit between its assets and liabilities."
The collapse of Terra in 2022 was considered by many to be one of the major precipitating events leading to a major crypto market crash. Several firms collapsed or filed for bankruptcy that year, including FTX, BlockFi, Celsius Network and Voyager Digital. Terraform Labs founder Do Kwon is currently serving a four-month prison sentence in Montenegro for using falsified travel documents but could face prosecution in the U.S. and South Korea in the future.
Magazine: Terra collapsed because it used hubris for collateral — Knifefight
Source: Read Full Article