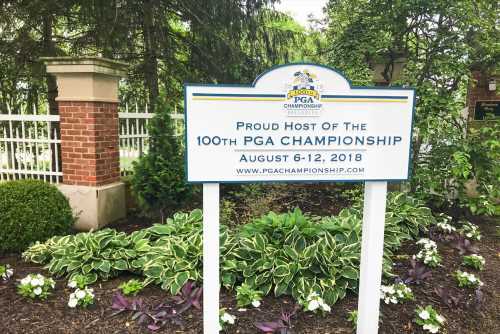 PGA Tour Accepts Crypto Payments for Tickets and Hospitality Packages
August 14, 2022
The Barracuda Championship is the first PGA Tour stop that will be accepting cryptocurrency as a method of payment for event tickets. Thus, golf fans and digital currency fans alike can finally meet in the middle and enjoy something together.
PGA Says "Yes" to Crypto
The move is pushing the goals of bitcoin and its digital counterparts closer to being achieved. What many people likely forget is that while bitcoin and many of its crypto cousins have taken on either speculative or even hedge-like statuses in recent years, many of them were initially designed to serve as payment tools. They were built to push checks, credit cards, and fiat currencies to the side, but this has been a relatively slow journey given the volatility that continues to drag them down.
It is extremely hard to understand when bitcoin and its crypto family will go up or down when it comes to their prices. Many stores and companies have been reluctant to say "yes" when it comes to accepting crypto payments for this reason, and to a degree, we can't blame them.
Consider the following scenario: someone walks into a store and buys $50 worth of merchandise with bitcoin. For one reason or another, the store doesn't trade the BTC into fiat right away and about 24 hours go by. From there, the price of BTC goes down and that $50 becomes $40. The customer gets to keep everything he or she bought, but the store has lost money in the end. Is this a fair situation? Not everyone thinks so.
That's what makes enterprises like the PGA Tour so important. They understand the initial purposes of bitcoin and digital currencies and are trying to transform them into usable tools that everyday people can benefit from.
The PGA has also stated that hospitality and sponsorship packages paid for in crypto are acceptable according to its present rules and regulations. At the time of writing, more than 300 separate cryptocurrencies can be utilized for payment purposes through the event including bitcoin, Ethereum, and Dogecoin. Tournament director Chris Hoff expressed his enthusiasm in an interview, claiming:
We are incredibly excited to take this first step in innovating the sport we all know and love and to offer our spectators a new way to enjoy the tournament. The professional golf landscape continues to innovate and evolve, and we are honored to usher the PGA Tour into this new space.
Be Mean, Earn Points
Crypto fans will also be privy to a special VIP experience that will include private hospitality, a tournament pro-am team, and other perks.
The Barracuda is the only PGA event that utilizes a scoring system in which players earn points for aggressive behavior and actions. The grand prize winner of the event can earn more than $650K.
Source: Read Full Article