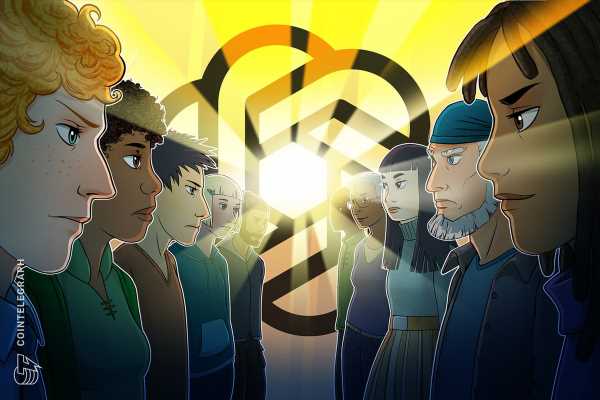 OpenAI seeks to diffuse internal tensions after Altman departure: Report
November 21, 2023
OpenAI executives are trying to smooth out internal discord after the abrupt termination of former CEO and co-founder Sam Altman and others through "intense discussions," according to a Bloomberg report. 
An internal memo from OpenAI vice president of global affairs Anna Makanju, as seen on Nov. 20 by Bloomberg, said top management is trying to unify the staff, currently in upheaval over recent events.
"We can assure you that our number one goal remains to reunify OpenAI and discussions are actively ongoing."
Makanju said OpenAI is communicating with incoming CEO Emmett Shear — the former Twitch CEO who was announced as Altman's replacement on Nov. 20 — the board of directors and Altman himself.
"But they are not prepared to give us a final response this evening," she said. According to the report, Makanju noted that discussions would continue on Tuesday and tried to assure employees that "we have a plan that we are working toward."
This comes as tensions have remained high after Altman's departure, with threats from most of the staff that they would quit if the current board does not resign and reinstate Altman and co-founder Greg Brockman, who also departed after Altman was fired.
Related: Sam Altman's OpenAI ouster sees rollercoaster Worldcoin price
One member of the board, Ilya Sutskever, took to X (formerly Twitter) and posted that he regrets being a part of the decision that led to the termination of Altman, to which Altman reposted with a "heart" emoji.
Despite everything that ensued, Altman has been active on social media, saying the team has been doing an "incredible job through this" and commenting that they are "all going to work together some way or other" with more "unity and commitment and focus than ever before."
Meanwhile, only three days after the news of the termination, Altman and Brockman were snatched up by Microsoft, a majority stakeholder in OpenAI, to join its team. 
Satya Nadella, the CEO of Microsoft, said the two will join the company to lead a new "advanced AI research team" and said the company remains committed to its partnership with OpenAI.
After Microsoft announced this news, Altman said that his and Nadella's top priority is that OpenAI continues to "thrive" and that they are committed to continuous operations, partnerships and customer relations.
Magazine:'AI has killed the industry': EasyTranslate boss on adapting to change
Source: Read Full Article