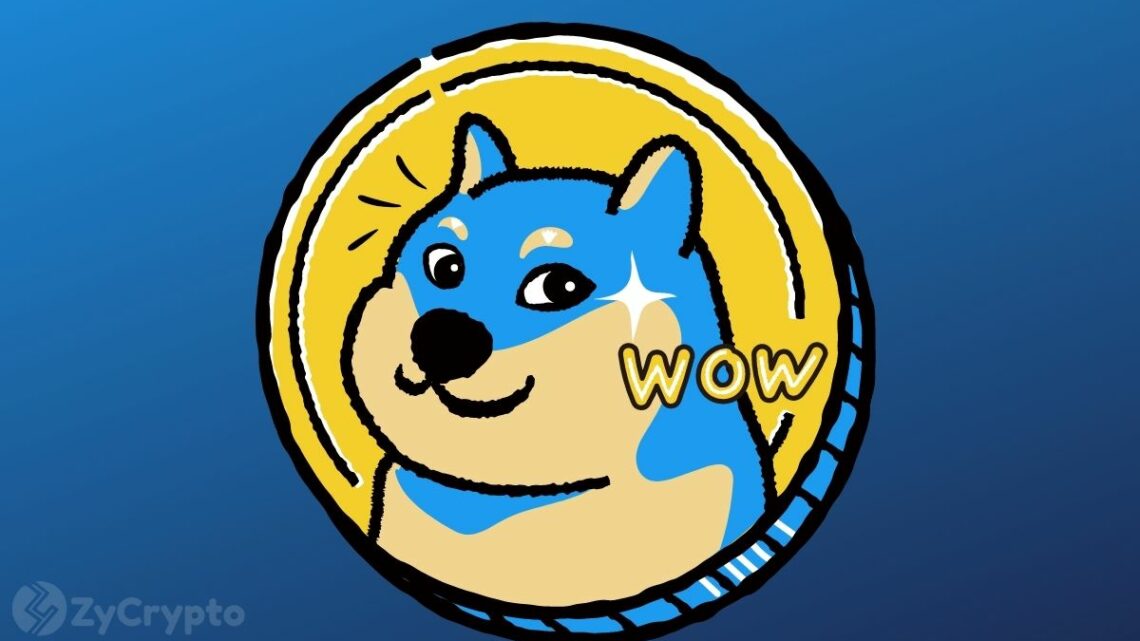 Mission To Moon: SpaceX to Launch Dogecoin-Funded Rocket — Will it Move DOGE Price?
August 18, 2023
It has been over two years since Elon Musk announced on what was then Twitter that Dogecoin would be going to the moon literally. His tweet read: "SpaceX launching satellite Doge-1 to the moon next year – Mission paid for in Doge – 1st crypto in space – 1st meme in space. To the mooooonnn!!" 
The mission, which would be the first commercial journey to the moon fully paid for in Dogecoin, has since been postponed a few times by SpaceX. The Musk company is the launch provider for the mission, which is a joint task between the National Aeronautics and Space Administration (NASA), Geometric Energy Corporation (GEC), and Intuitive Machines.
The mission named Nova-C/IM-1 is now scheduled for November 15, 2023, with a six-day launch window depending on local conditions, with another window in December. The mission will use a SpaceX Falcon 9 Block 5 to launch the DOGE-1 & IM-1/Nova-C payloads taking off from Kennedy Space Center in Florida.
The CubeSat mission, entirely funded by Dogecoin, will see small satellites circling the moon and collect data via sensors and cameras. Images are going to be broadcast to Earth and will be streamed to Twitch and YouTube.
DOGE co-founder irritated
The founder of Dogecoin was not amused with Musk's plans for DOGE to become a space-faring coin saying in an interview with Business Insider, "It all annoyed me because it was this thing that had my name tied to it. I don't think people realize it, but I wish that when something happened with Dogecoin and Elon Musk and my Dogecoin co-founder Billy [Markus] that I didn't get dragged back into it."
Billy Markus and Jackson Palmer founded Dogecoin as a joke in 2013, and much to their surprise has continued to gain popularity since then. The meme coin, now the 8th largest cryptocurrency by market cap, has had support from celebrities like Snoop Dog and Elon Musk. The owner of X and CEO of SpaceX has often been criticized for posting hype about Dogecoin sending the price upwards.
At the time of writing, DOGE was down with the overall market by about 5%, selling at $0.063, according to CoinMarketCap. This is a long way from the all-time high the popular meme coin was traded for in 2021 when it reached 65 Cents in May of that year. Many in the community may be hoping the launch of DOGE-1 will also send the price of DOGE to the moon.
Source: Read Full Article