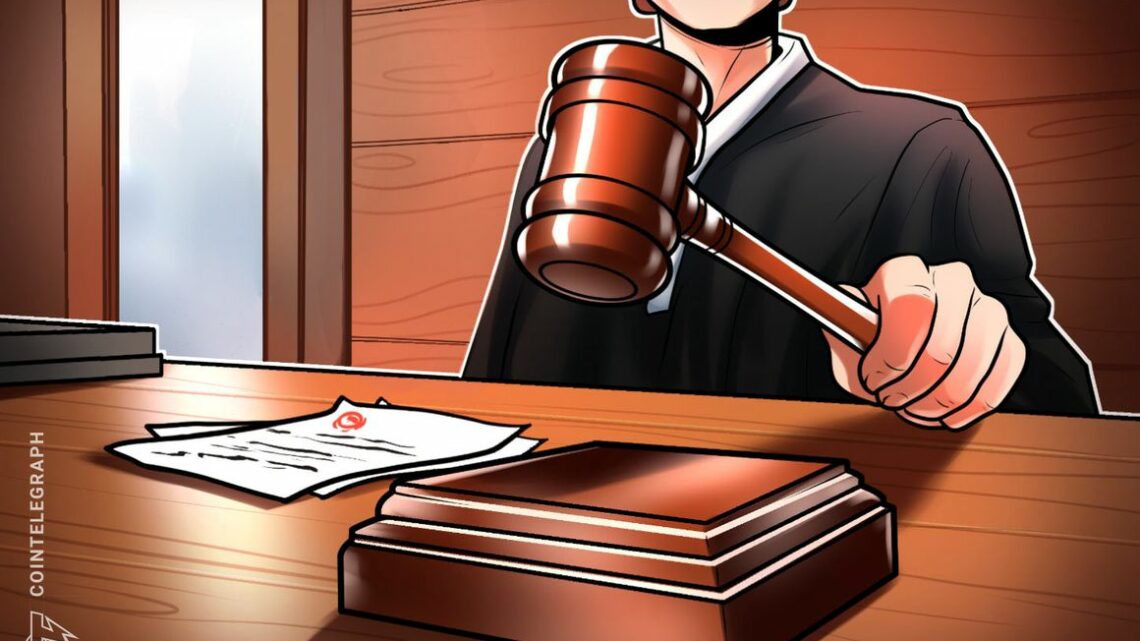 Former OpenSea manager withdraws application for bail pending appeal
September 7, 2023
A former manager at nonfungible token marketplace OpenSea sentenced to three months in prison for insider trading has opted to serve the sentence while his appeal is pending.
On Sept. 6, Nathaniel Chastain's lawyers filed a letter with a New York District Court informing the judge that Chastain decided to withdraw his application for bail pending appeal.
As a result, per the court's previous order and judgment, Chastain will self-surrender by Nov. 2 to begin serving his sentence while his appeal is pending.
Chastain, a former OpenSea product manager, was convicted on May 3 on counts of wire fraud and money laundering and on Aug. 22 was sentenced to three months in prison for offenses relating to insider trading on the NFT platform.
He was also ordered to pay a $50,000 fine and forfeit any ill-gotten crypto he made from trading on OpenSea.
Related: OpenSea manager accused of insider trading sentenced to 3 months in prison, $50K fine
Chastain had control over which NFTs and collections would be featured on OpenSea's homepage — greatly increasing their visibility and possibly impacting their price.
He's alleged to have purchased 45 NFTs prior to featuring them on the homepage and then reselling them for a profit once their prices had increased.
Prosecuting attorney Allison Nichols argued at the time that Chastain knew he was breaking the law by using anonymous OpenSea accounts to make the trades.
Magazine: How to protect your crypto in a volatile market: Bitcoin OGs and experts weigh in
Source: Read Full Article