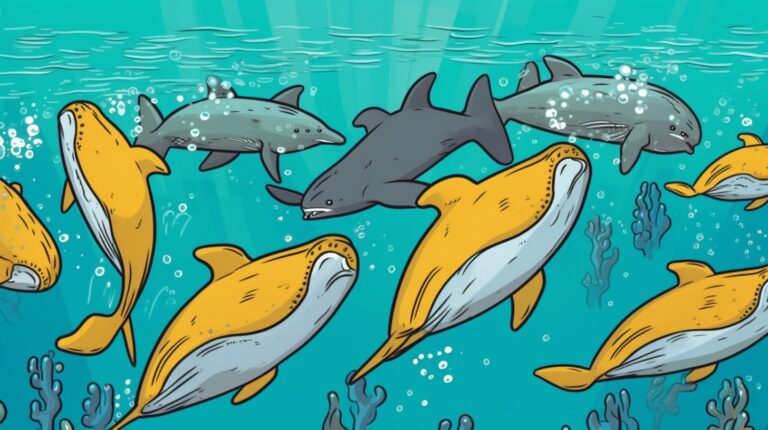 $DOGE Soars to Highest Level Since Feb 23 As Whale Wallets Add 1.47B Coins Since Jan 1
April 2, 2023
On April 2, Dogecoin ($DOGE) experienced a remarkable surge, reaching its highest value since February 23. Crypto analytics firm Santiment reported that addresses holding over 10 million coins had amassed 1.47 billion DOGE since the beginning of the year.
Popular meme-based cryptocurrency Dogecoin ($DOGE) was initially released on December 6, 2013 as a "fun and friendly internet currency." It was created by Billy Markus and Jackson Palmer. Dogecoin is "a decentralized, peer-to-peer digital currency" that has as its mascot "Doge," a Shiba Inu (a Japanese breed of dog).
Since then, its popularity has substantially increased, especially in the past couple of years, primarily thanks to support from billionaires Elon Musk and Mark Cuban (the majority owner of the professional basketball team Dallas Mavericks, as well as one of the "sharks" on the highly popular reality show "Shark Tank," to the point that it is currently the ninth most valuable cryptocurrency, with a market cap of roughly $11.46 billion. In fact, in 2019, Musk said that $DOGE might be his favorite cryptocurrency.
As of 4:09 p.m. UTC on March 31, according to data released by the crypto tracking service @DogeWhaleAlert, popular US-based trading platform Robinhood held 33,562,118,427 $DOGE on behalf of its investors.
At 7:53 p.m. UTC on March 31, Burger King UK tweeted:
At 12:21 a.m. on April 2, pseudonymous crypto analyst and influencer "Kaleo" (@CryptoKaleo) told his over 570K Twitter followers that ""$DOGE is gonna send straight past ten cents from here."
At 2:15 a.m. UTC on April 2, another pseudonymous crypto analyst — "Captain Faibik" (@CryptoFaibik) — told his over 53K Twitter followers that "$DOGE is finally Breaking out of Channel after Long Consolidation."
On April 2 at 8:37 a.m. UTC, cryptocurrency analytics company Santiment tweeted that there were indications of mild decoupling in Dogecoin over the weekend as it had gained 9% in the last 24 hours, while most other cryptocurrencies remained stagnant. According to Santiment's data, addresses holding 10 million or more Dogecoin tokens have amassed 1.47 billion tokens since January 1, worth $123.1 million.
According to data from TradingView, on crypto exchange Binance, at 1:51 a.m. UTC on April 2, the $DOGE price surged to $0.0856, which is the highest it has been since February 23. Currently (as of 10:23 a.m. UTC on April 2), $DOGE is trading at around $0.0826, up 8.12% in the past 24-hour period.

Source: Read Full Article