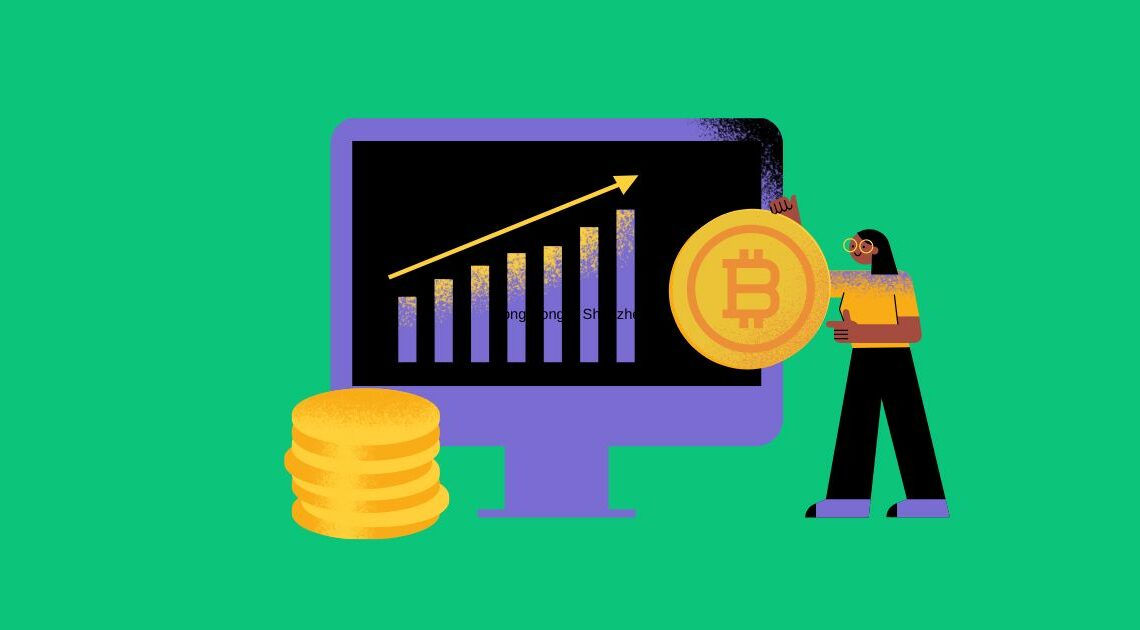 Crypto Market Prediction For April – Bitcoin And S&P500 Set To Soar Despite Global Inflation – Coinpedia Fintech News
April 3, 2023
Amidst high global inflation rates, Bitcoin and major market equities have experienced an uptick in the first quarter of 2023. The largest digital asset by market capitalization, Bitcoin, has regained its pre-FTX levels and is on track to reclaim its pre-Terra Luna UST standings. Additionally, it has broken out of a macro logarithmic downtrend during the recent bull rally.
Bitcoin's Rise Amidst High Inflation
With inflation rates on the rise globally, investors are seeking out alternative investment opportunities. This has led to a surge in the demand for Bitcoin and other crypto assets. As a result, Bitcoin has seen an increase in its value, reaching its pre-FTX levels and on its way to reclaiming its pre-Terra Luna UST standings. This rise in Bitcoin's value is attributed to the shift in investors' preferences towards risky assets.
Similarly, major global indexes like S&P 500 and Dow Jones Industrial Average Index are also expected to revisit their all-time highs (ATH) soon. Despite a period of consolidation over the past three months, these indexes are likely to break out due to the shift in investors' preferences towards equities.
Also read: Bitcoin Price In A Tight Spot: Can It Survive The Upcoming Global Inflation Crunch?
Global Banking Crisis and Oil Shortage
The recent global banking crisis and crude oil shortage have contributed significantly to the rising inflation rates. OPEC+ affiliated countries announced that they would be slashing output by 1.16 million barrels per day starting from May. This news has led to a shortage of crude oil, which has caused a ripple effect on the global economy, leading to a surge in inflation rates.
Also Read : 186 Banks at Risk – Is the US Banking System on the Verge of Collapse?
April Historical Data for Bitcoin and S&P 500
According to aggregate data tracked by crypto services provider Matrixport, Bitcoin price has returned an average of 17 percent in April for the past ten years. On the other hand, the S&P 500 index has averaged a return of approximately 2.58 in April for the past ten years.
With Bitcoin showing a significant correlation with major market indexes in the macro markets, analysts forecast more upside volatility in April. Nevertheless, the overall effect of crypto volatility could be determined by Ethereum's Shanghai Upgrade scheduled for April 12.
"The recent bull rally in U.S. stocks should have positive spillover effects for crypto as well – especially since we are now entering the month of April, which has been strong for U.S. stocks (SP500 +2.6%, Nasdaq +2.9%), Bitcoin +17%, and Ethereum +46%. Our big thesis for 2023 that inflation will decline is playing out. All risk assets should rally," Markus Thielen, head of research and strategy at Matrixport, said.
Source: Read Full Article