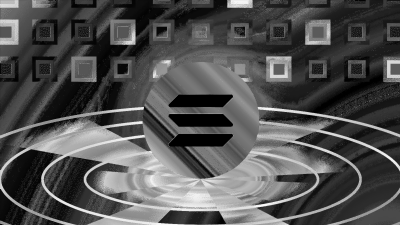 Crypto Analyst Predicts Solana Could Mirror Cardano Price Action – A Buy Or Sell Alarm?
August 23, 2023
The general crypto market has seen a decline in the last week, with most assets recording significant losses. Solana (SOL), one of the most prominent cryptocurrencies, is down by 11.50% in the last seven days and 16.17% in the last month.
Interestingly, popular crypto analyst, Benjamin Cowen has posted a puzzling prediction on Solana, drawing much similarity between the token's current price movement and historical price data of fellow altcoin Cardano (ADA). 
SOL To Close 2023 With Losses?
According to an X post on August 23, Benjamin Cowem believes Solana's price movement might be mirroring Cardano's price trajectory in the last crypto cycle. 
Related Reading: Solana Cuts Saga Price By 40%, But Case For New SOL Yearly High Increases
Based on the weekly charts of both assets, Solana presents a ranging market quite identical to Cardano's price movement for most of 2019.  In fact, in both charts, these ranging markets are preceded by a bearish trend. 
Good chance $SOL sweeps the lows, just like $ADA did last cycle. pic.twitter.com/KHJEPdV6qU
— Benjamin Cowen (@intocryptoverse) August 23, 2023
Analyzing this data, Cowen notes that SOL has recently encountered resistance at the $26 price zone, which is similar to Cardano's trouble in crossing the $0.11 hurdle in mid-2019. 
The analyst predicts that if Solana is indeed mimicking Cardano's price action, it will likely experience a downward trend for the rest of 2023. 
According to Cowen's predictions, SOL could fall as low as $10 in 2023, just as Cardano plummeted to $0.028 in early 2020. If these projections hold true, the SOL market could lose over 50% of its value in the coming months. 
However, it is worth stating that Cowen's price analysis does not spell all gloom for SOL investors. Upon falling to the $0.028 price zone in 2020, Cardano embarked on a bullish run, gaining by over 7,600% in the next two years. If Solana follows the same price pattern, the altcoin could trade as high as $1,500 in 2025.
Investors should remember that predictions are not guaranteed and, thus, should be considered as investment advice.
Solana, Among Others, Faces TVL Decline
In other news, the Solana network has recorded a 4.5% decline in its Total Value Locked (TVL) over the seven days based on data from DefiiLlama. 
According to the DeFi analytics site,  the majority of the DeFi ecosystem appears to be under siege, with total DeFi TVL having dipped below $40 billion and is currently valued at $37.56 billion. 
Related Reading: Cardano Holder Resilience Tested As ADA Fends Off Bearish Onslaught
Aside from Solana, other prominent networks such as Ethereum, Cardano, and Polygon have also seen their TVL plummet by 11.08%, 6.54%, and 8.89%,  respectively. 
At the time of writing, SOL is currently exchanging hands at $20.59, with a 2.16% loss on the last day. However, with a total market cap of 8.39 billion, Solana remains the ninth-largest cryptocurrency in the market.
Source: Read Full Article