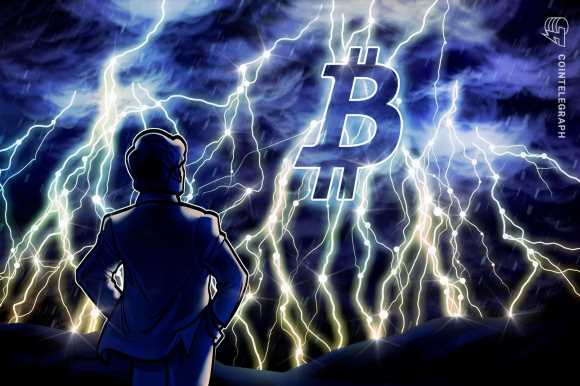 Coinbase to integrate Bitcoin Lightning network: CEO Brian Armstrong
September 13, 2023
Crypto exchange Coinbase has confirmed its decision to integrate layer 2 payment protocol Lightning Network as users seek faster and cheaper Bitcoin (BTC) transactions. 
Lighting Network (LN) was created to help solve Bitcoin's scalability problem and to compete against newer cryptocurrency projects that promised comparatively faster and cheaper transactions. 
Up until recently, major crypto exchanges, including Coinbase and Binance, revealed no intent to adopt the layer 2 solution as many community members argued that NL integration offered fewer incentives for exchanges' income.
Countering the predominant narrative, Coinbase CEO Brian Armstrong confirmed the exchange's decision to integrate Lightning Network. He added:
"Bitcoin is the most important asset in crypto and we're excited to do our part to enable faster/cheaper Bitcoin transactions. Will take some time to integrate so please be patient."
The decision comes a month after Viktor Bunin, Protocol Specialist at Coinbase, started investigating the feasibility of LN integration. During this timeline, MicroStrategy founder Michael Saylor and Square CEO Jack Dorsey publicly questioned Armstrong's position on LN.
Following Armstrong's announcement, the crypto community celebrated the decision as Coinbase's LN integration will allow more users to witness affordable and efficient Bitcoin microtransactions.
Related: Bitcoin Lightning Network is growing, but 3 major challenges remain
On July 17, Binance announced the completion of Bitcoin LN integration for BTC withdrawals and deposits.
Binance users who choose to withdraw or deposit Bitcoin are now able to select "LIGHTNING" as an option. Other options include BNB Smart Chain (BEP-20), Bitcoin, BNB Beacon Chain (BEP2), BTC (SegWit), and Ethereum ERC-20.
Collect this article as an NFT to preserve this moment in history and show your support for independent journalism in the crypto space.
Magazine: 6 Questions for Kei Oda: From Goldman Sachs to cryptocurrency
Source: Read Full Article