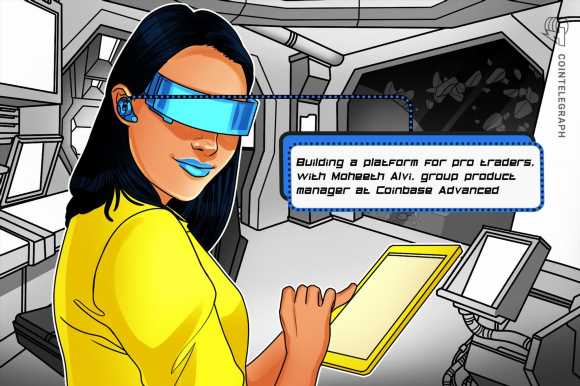 Coinbase Advanced's Moheeth Alvi sees pro traders as next wave of crypto users
September 8, 2023
Moheeth Alvi, group product manager at Coinbase Advanced, joins Cointelegraph's Hashing It Out podcast with host Elisha Owusu Akyaw for an in-depth discussion about pro traders in the cryptocurrency space. 
The podcast starts by highlighting Coinbase's eventful year so far, from new products to the launch of its layer-2 network Base and the "Onchain Summer" campaign that followed. Alvi says the team believes this is the best time to build, and the company is focused on figuring out how to bring the next billion users to crypto. He also explains that building for and attracting pro traders is a major part of the plans to onboard the next wave of crypto users.
Alvi describes pro traders as very distinct from regular crypto investors and holders. He says most of them operate as traders programmatically, trading relatively higher volumes. Alvi also points out that many advanced traders rely on trading for their livelihoods. Considering the high stakes involved, most advanced traders are looking for platforms they can depend on in terms of functionality and ease of use.
Alvi breaks down what these traders look for in a platform, explaining that they need access and exposure to a good number of assets to trade. There is a need for pro traders to have access to a platform that is dynamic and available on multiple device types, from desktop to mobile and the web, he adds.
Alvi also explains the role liquidity plays in creating a good environment for pro traders.
Related: How to protect your crypto in a volatile market: Bitcoin OGs and experts weigh in
Listen to the latest episode of Hashing It Out on Spotify, Apple Podcasts, Google Podcasts or TuneIn. You can also explore Cointelegraph's complete catalog of informative podcasts on the Cointelegraph Podcasts page. 
Source: Read Full Article