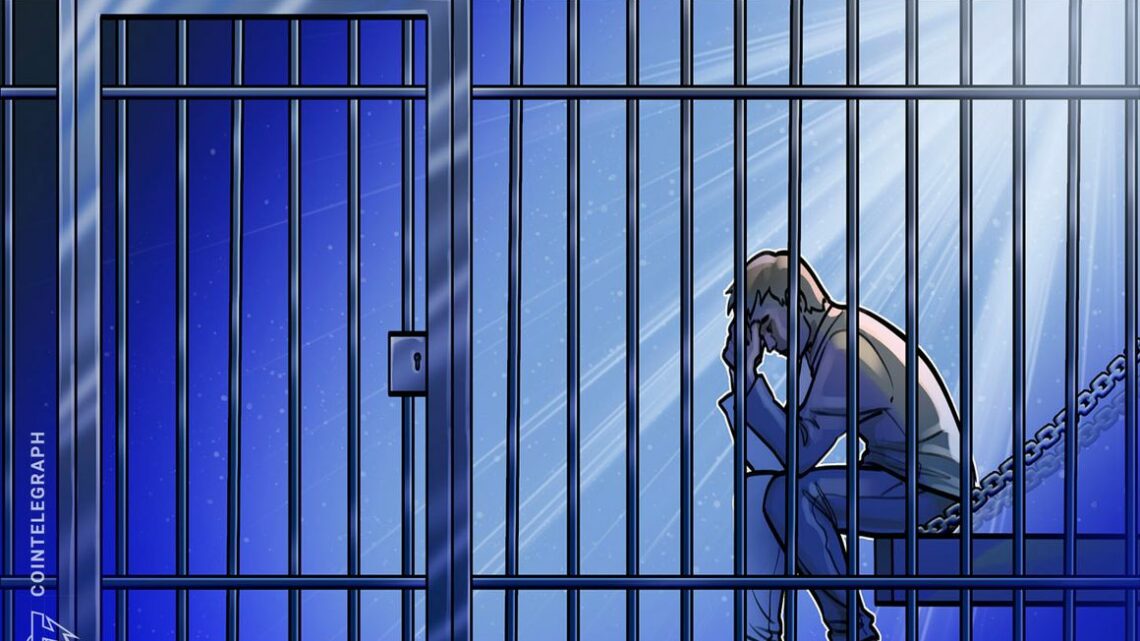 Chinese man sentenced to 9 months in prison for buying 13K in USDT
August 14, 2023
An individual, identified only as Mr. Chen, has been convicted by the Fuzhou Mawei People's Procuratorate on charges of "offense of concealment and concealment of crime" for purchasing 94,988 ($13,067) Chinese Yuan worth of Tether (USDT) for an acquaintance.
According to local news reports, Mr. Chen was contacted by Mr. Lin, his acquaintance, around February 2022 to post his bank card details on social media app WeChat. Mr. Chen subsequently received seven fiat Chinese Yuan transfers from Mr. Lin, which Mr. Chen used to purchase USDT. 
The stablecoins were then sent back to Mr. Lin. Through the process, Mr. Chen earned a total commission of 147.1 Chinese Yuan ($20.26). Commenting on the matter, the Fuzhou Mawei People's Procuratorate stated:
"Con artists use virtual currency to transfer and launder stolen money. This kind of online money laundering in the name of purchasing virtual currency, knowing that others use the information network to commit crimes and providing assistance to them has violated the law."
The Fuzhou Mawei People's Procuratorate subsequently sentenced Mr. Chen to nine months in prison, deferred for a period of one year, along with a fine of 5,000 Chinese Yuan ($689).
Since the beginning of the year, Chinese authorities have begun a tough crackdown on cryptocurrency activities in the country. Last week, Jinfeng Sun, political commissar of the Network Security Bureau, said that technologies such as blockchain and AI have been involved in a spree of incidents relating to "fraud and data theft."
However, the crackdown appears to be in broad scope and not specific to crime deterrence. In July, the $1.5 billion Multichain protocol was shut down by Chinese police after the arrest of its CEO. Since then, users' bridged assets, as well as enterprise funds, have been mysteriously swapped into privacy coins and stablecoins and bridged out of the protocol. No explanation has ever been given as to why. 
Magazine: China's risky Bitcoin court decision, is Huobi in trouble or not?
Source: Read Full Article