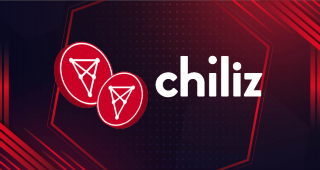 Chiliz Heats Up With 10% Rally – Will It Push Higher This Week?
April 5, 2023
Chiliz, the sports-themed cryptocurrency, has been making great strides following news related to the broader Chiliz ecosystem.
Chiliz's official Twitter account revealed that the ecosystem will launch a new blockchain that is expected to drive the demand for the ecosystem's native token.
At the time of writing, the token is up nearly 10% in the last seven days. Along with the bullish sentiment surrounding cryptocurrencies in the past few days, CHZ could see new highs this week.
Public launch of the new Sports Blockchain_
𝐓𝐡𝐞 𝟏𝟎𝐭𝐡 𝐨𝐟 𝐌𝐚𝐲 🔒#ChilizBlockchain ⚡️ $CHZ pic.twitter.com/xNHnCfriin
— Chiliz ($CHZ) – Powering Socios.com ⚡ (@Chiliz) March 28, 2023
CHZ Becoming A Hot Investment Due To Off, On-Chain Factors
The sports and entertainment niche Chiliz built itself on is celebrating the latest development on Socios.com, which is powered by the Chiliz ecosystem.
According to one of Socios' latest tweets, the entertainment platform announced that they are accepting votes on who the community wants to see on the next fan tokens.
This is ahead of the UFC Season 287 which is one of the biggest MMA shows on the planet. With total revenue of $609 million, this would bring more fans to Socios which means more demand for the Chiliz ecosystem, not to mention the up-and-coming Palmeiras fan token in the next few weeks which would also drive up demand.
We've got something new for UFC Fan Token holders ahead of #UFC287! 💥
Choose which fighter you'd like to see on a @OfficialPanini Instant Card!
🤜 Vote now! https://t.co/iYE5ZHaeci pic.twitter.com/L7ZuzLuT0D
— Socios.com (@socios) April 3, 2023
Adding to the bullishness is the May 10 release of the new Chiliz blockchain. Although there are no specific features defined by the tweet, the community is spurred into buying up CHZ ahead of launch.
At $0.1268, The Token Is Poised For A Big Upside
CHZ, which is currently trading at $0.1268, has been trading on a consistent upward trend following the general crypto market price movement. This led the bulls to target the $0.1308 resistance as a short-term target.
The current sentiment on crypto should also help the price to rally towards this resistance in the next couple of days.

Source: CoinMarketCap

Source: Coingecko
Due to this, investors and traders should be able to target $0.1664 in the long term. Breaking through this resistance would give CHZ a reliable support level for the future. Investors and traders should focus on flipping $0.1308 to support.
CHZUSD currently trading at 0.1247 on the daily chart at TradingView.com
Related Reading: Solar Network (SXP) Token Scorches Top 100 Rival Coins With 223% Rally
If the momentum allows it, CHZ bulls should be able to target $0.1914 comfortably. Monitoring the major cryptocurrencies will also benefit the bulls as they can gauge the sentiment around crypto.
-Featured image from Crypto Times
Source: Read Full Article