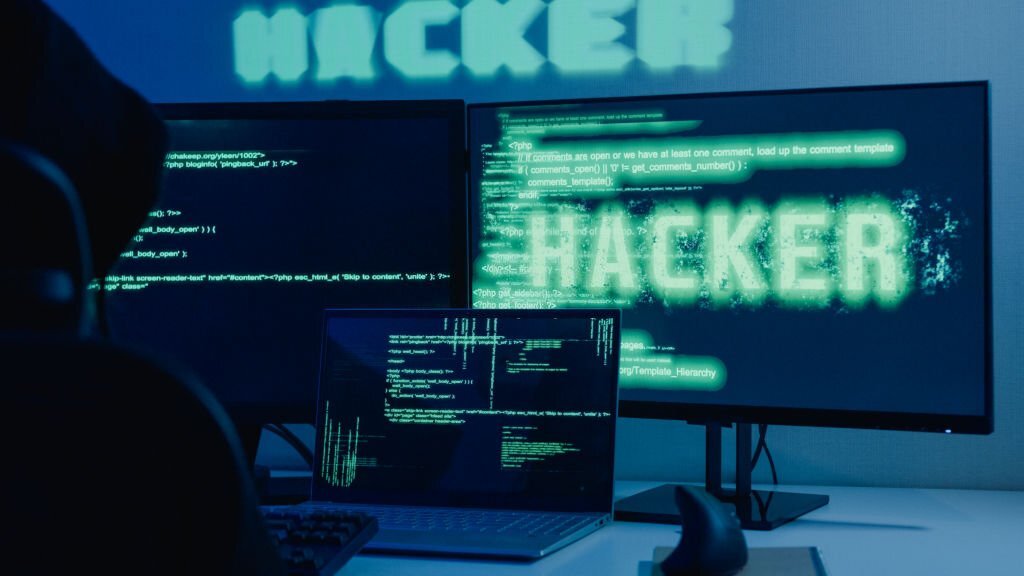 BREAKING: Crypto Exchange CoinEX Reportedly Hit By Massive Hack, Losses Exceed $27 Million
September 12, 2023
In a concerning development, popular crypto exchange CoinEx is believed to have fallen victim to a suspected hack, resulting in significant losses from its Ethereum (ETH), TRON (TRX), and Polygon (MATIC) hot wallets. The incident, which unfolded on Tuesday, has sparked an ongoing investigation into the security breach.
Alarming Depletion O
f CoinEx ETH Reserves
According to reports by Colin Wu, a prominent cryptocurrency journalist, CoinEx reportedly lost a staggering 4,946 ETH and 354,762 TRX as part of the ongoing drain from the exchange's wallets. 
The total value of the funds lost surpasses $27.8 million, adding to the growing list of high-profile cryptocurrency exchange breaches. In his latest update, Colin Wu stated:
CoinEX is moving the affected hot wallet assets to the cold wallet address 0xf54…7E5d. CoinEX wallets currently hold $97.83 million in assets, of which $89 million are stored in the cold wallet address 0xf54…7E5d, mainly ETH worth $51.7 million and USDT $18.23 million. 
What's more, In a concerning revelation, Julio Moreno, the Head of Research at CryptoQuant, has shed light on the peculiar behavior surrounding CoinEx's Ethereum reserves.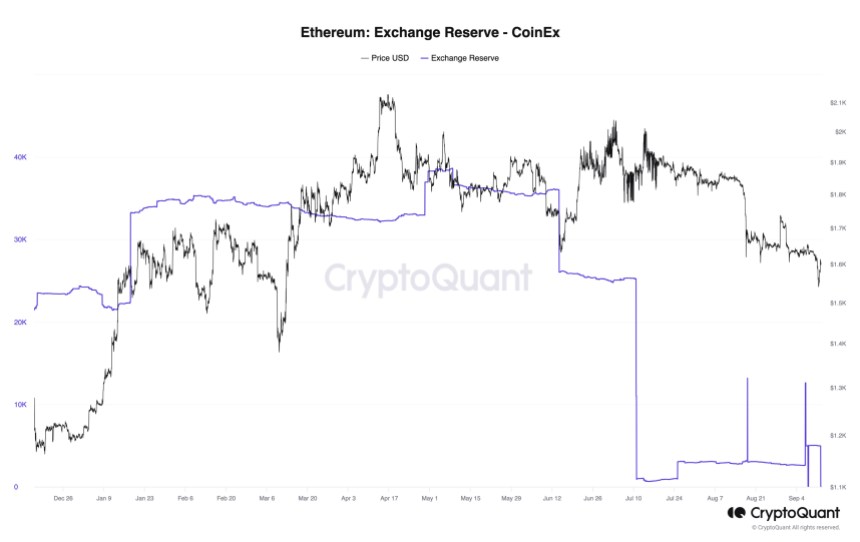 The exchange has experienced a staggering depletion of its ETH holdings, with almost 5,000 ETH mysteriously vanishing within a single hour and a total loss of approximately 40,000 ETH since May. As a result, CoinEx's ETH reserves now stand at virtually zero.
CoinEx, however, has remained silent on the matter, refraining from issuing an official statement regarding the suspected hack. 
The depletion of CoinEx's ETH reserves indicates a potentially grave situation, as it suggests a significant outflow of funds from the exchange. Such a rapid decline in ETH holdings may have severe implications for CoinEx's liquidity and ability to meet customer withdrawal demands.
CoinEx's stakeholders and the wider cryptocurrency community will closely watch how the exchange responds to these developments. Complemented by transparent communication, swift and decisive action will be vital in navigating this challenging situation and working towards a resolution.
Featured image from iStock, chart from TradingView.com 
Source: Read Full Article