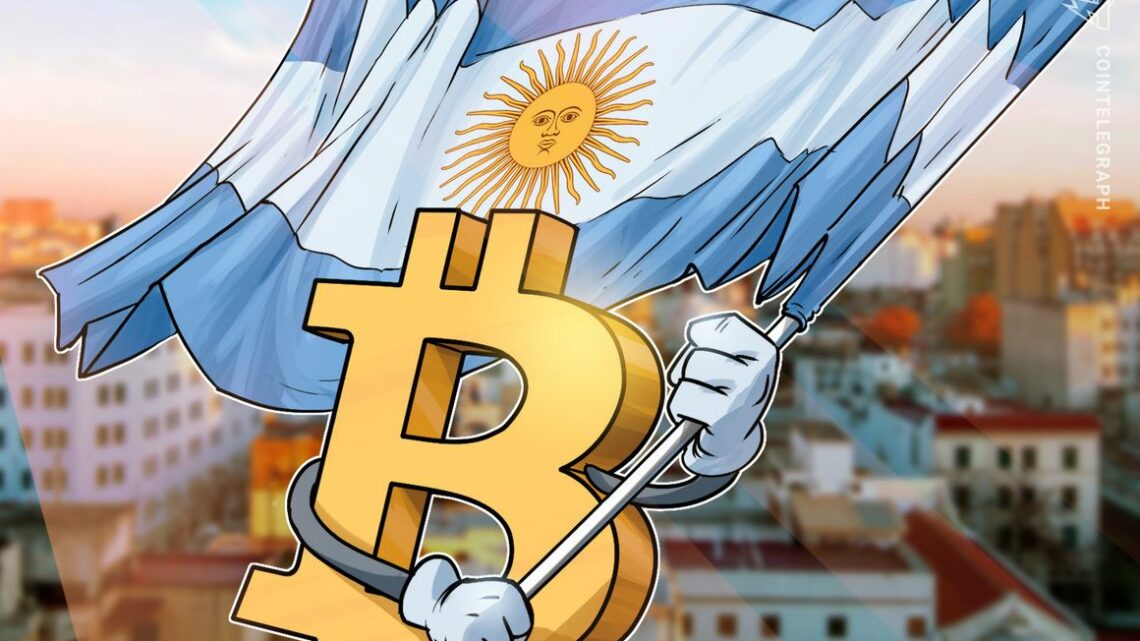 Bitcoin soars in Argentina as Javier Milei wins presidential primary
August 17, 2023
The price of Bitcoin (BTC) has jumped to a fresh high in Argentina since the news that Bitcoin-friendly presidential candidate Javier Milei won a primary election on Aug. 13, with 1 BTC reaching a value of 10.2 million Argentine pesos on Aug. 14, according to data from CoinGecko. 
While global cryptocurrency markets are experiencing a notable slump, some parts of the world are still recording new all-time highs for Bitcoin. In Argentina, Bitcoin has seen a sharp climb this week, with BTC rallying 21% from 8.4 million ARS to 10.2 million ARS in less than one hour on Monday.
At the same time, Bitcoin has been steadily gaining value against ARS since late 2022. According to CoinGecko, Bitcoin has surged more than 210% versus the Argentine peso since Aug. 17, 2022.
Since hitting a new record high, BTC price versus ARS has dropped slightly. At the time of writing, Bitcoin is trading at 9.9 million ARS, down around 3% from its all-time high levels.
The most recent Bitcoin rally in Argentina has been attributed to the presidential primary win by pro-Bitcoin presidential candidate Milei. After winning the primary with more than 30% of votes, Milei is now the front-runner in Argentina's general election in October.
Related: Robert F. Kennedy Jr. vows to back US dollar with Bitcoin if elected president
As previously reported, Milei wants to abolish the central bank and adopt the United States dollar as Argentina's currency. The presidential candidate also believes that Bitcoin is a reaction against "central bank scammers," while fiat currency allows politicians to scam Argentines with inflation.
While Bitcoin has been at its record highs in Argentina recently, the cryptocurrency has been on the decline in global markets.
Since Aug. 14, Bitcoin has lost 3.7% of its value versus the U.S. dollar, dropping below the psychological mark of $29,000 on Aug. 16, according to CoinGecko. The cryptocurrency has been gradually tumbling over the past 30 days, dropping nearly 5% over the period at the time of writing.
Argentina is not the only country that has seen Bitcoin's price at its highest historic levels amid massive inflation recently. Bitcoin has also been trading near all-time high levels in countries such as Turkey, which reportedly saw its inflation rate rising to nearly 50% in July 2023.
In July, Bitcoin climbed to the highest level versus the Turkish lira, reaching a value of 819,000 TRY per 1 BTC, according to data from CoinGecko.
Collect this article as an NFT to preserve this moment in history and show your support for independent journalism in the crypto space.
Magazine: Big Questions: Did the NSA create Bitcoin?
Source: Read Full Article