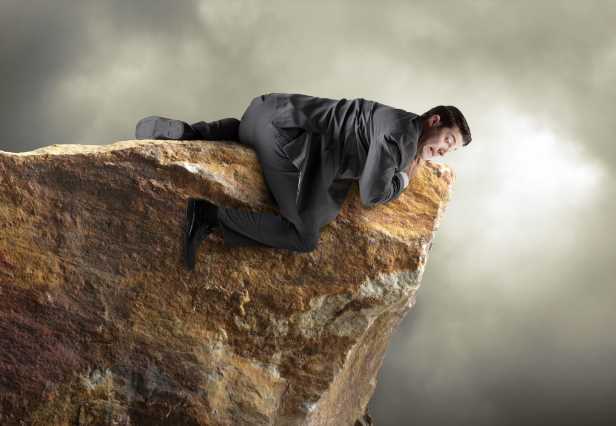 Bitcoin In Free Fall As Regulators Turn Their Attention To Binance
March 28, 2023
The new week is starting out worse than expected for Bitcoin and the cryptocurrency is already suffering from falling prices. The direct effect of the Commodities Futures Trading Commission (CFTC) suing Binance, the world's largest crypto exchange, and its CEO Changpeng Zhao, has put Bitcoin, and other assets, in free fall.
Bitcoin Revisits $26,000 Territory
Once the news of the CFTC going after Binance broke, the crypto market responded swiftly. The digital assets in the space which were already suffering from low momentum fell further and for Bitcoin, this meant that the cryptocurrency was revisiting the $26,000 territory once more.
After reaching a nine-month high of $28,500, BTC had corrected back down below $28,000, where it trended for the better part of a week. But the Fear, Uncertainty, and Doubt (FUD) that currently has the space in a chokehold pulled it down even further.
Interestingly, the trading volume of the cryptocurrency has seen an increase during this time. It is up 30% over the last day as it crossed $19 billion, but this is the only green the coin is seeing. At the time of writing, BTC has already fallen as low as $26,606, accounting for an over 4.4% loss during this time.
BTC price falls below $27,000 again | Source: BTCUSD on TradingView.com
Investors Make A Run On Binance
As expected, investors have been pulling out large amounts of cryptocurrency from the Binance crypto exchange since the CFTC lawsuit was announced. In the space of one day, there has been more than 4,750 BTC withdrawn from Binance alone, bringing the exchange's total BTC balance down to 534,796.11 BTC, according to data from Coinglass.
Some of the BTC being moved away from Binance seems to be moving into competitors, some of which have seen positive BTC inflow in the last day. These include Bitstamp, Coinbase, Bitfinex, BitFlyer, and ByBit, among others.
BTC rotate out of Binance to other exchanges | Source: Coinglass
These withdrawals reflect how investors are currently dealing with the news, choosing to protect their coins to prevent a repeat of FTX where investor funds are still stuck. However, CZ has already denied the allegations levied by the CFTC, and a rebuttal is likely expected.
Nevertheless, the impact on the market is still apparent as Binance is arguably the largest player in the crypto industry and if something were to happen to the exchange, it would be devastating for the entire crypto sector.
Binance's native cryptocurrency, BNB, has recorded worse to the news compared to other top coins. The altcoin declined 6% on the 24-hour chart to be trading at $308. It is also seeing a cumulative loss of 8.07% on the weekly chart.
Source: Read Full Article