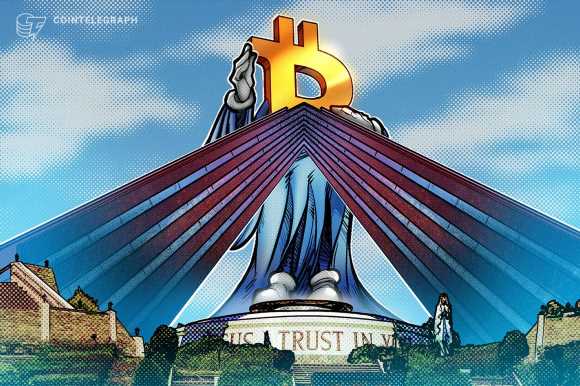 Bitcoin-friendly El Salvador sees bond returns soar to 70% in 2023
August 16, 2023
El Salvador, which adopted Bitcoin (BTC) as a legal tender in 2021, has seen its dollar bond outperform the majority of the emerging markets with a 70% return in 2023. The massive rally of the bond has now drawn interest from several institutional giants, including JP Morgan, Eaton Vance and PGIM Fixed, prompting President Nayib Bukele to say, "I told you so."
Apart from the institutional giants, the likes of Lord Abbett & Co LLC, Neuberger Berman Group LLC and UBS Group AG have also added debt security since April, reported Bloomberg. 
Paolo Ardoino, chief technology officer of Bitfinex, told Cointelegraph that the performance of El Salvador bonds is a clear signal that investors are supportive of the financial policies of the El Salvador government and demonstrates the renewed interest in investing in the El Salvador story while adding:
"As the first company to receive a Digital Asset Licence, we are seeing significant interest in digital asset issuance and renewable energy investments, which the country has in abundance and is being used for Bitcoin mining and to provide more energy for the country's electrical grid." 
The growing demand for El Salvador's debt security in 2023 is quite a contrast to its performance a couple of years ago when it first adopted Bitcoin as a legal tender. The BTC adoption created uncertainty among investors who bet against the country's bonds, with several financial agencies casting a shadow of doubt on the country's financial future.
In February 2022, the American credit rating agency Fitch lowered the country's long-term Issuer Default Rating from B- to CCC, citing policy uncertainty and the Bitcoin adoption, along with an $800-million debt payment due for January 2023.
Related: El Salvador's Bitcoin strategy evolved with the bear market in 2022
El Salvador paid $800 million in debt in full within the due maturing time at the start of this year, raising confidence in the country's bonds again. President Nayib Bukele at the time noted that they have proven every finance pundit wrong who doubted whether they would be able to pay their debts in time after Bitcoin adoption.
This rise in the confidence of investors is visible from the bond's performance throughout 2023. During the same time frame, El Salvador also passed a landmark crypto bill, paving the way for a Bitcoin-backed Volcano bond.
El Salvador and its president have been at the receiving end of criticism ever since they first adopted Bitcoin in September 2021 as legal tender along with the United States dollar. Financial pundits predicted that the BTC adoption will further strain Salvador's financial conditions. However, within two years, the debt security of the state has become a hotcake among institutional giants, the same that once advised against its buying.
Collect this article as an NFT to preserve this moment in history and show your support for independent journalism in the crypto space.
Magazine: What it's actually like to use Bitcoin in El Salvador
Source: Read Full Article