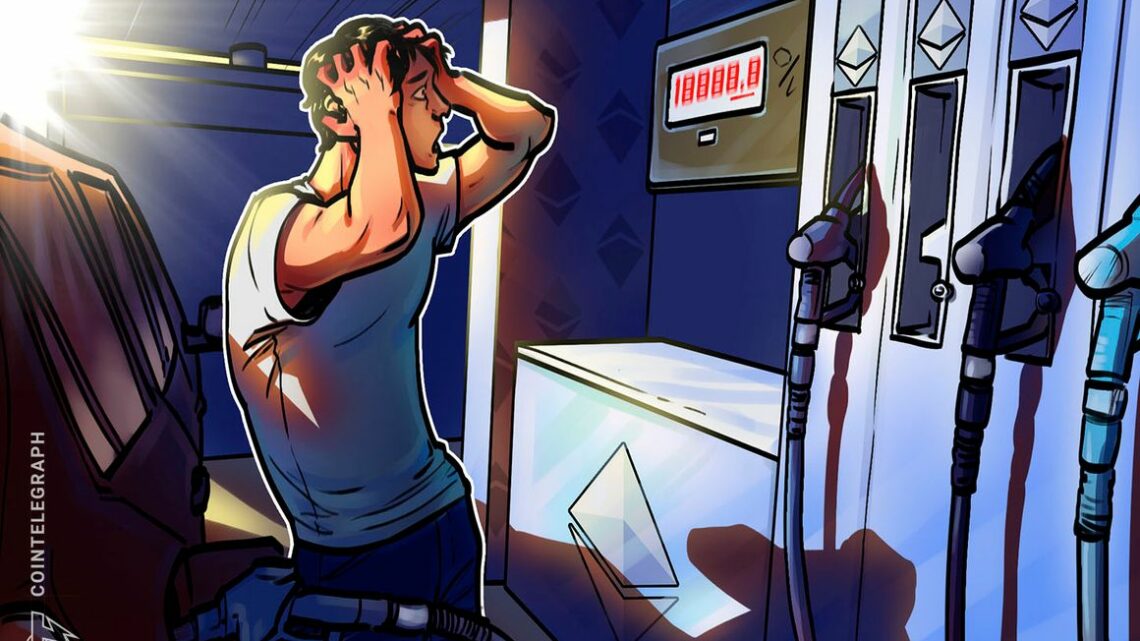 Binance wallet spends almost $1M in ETH gas fees in one day
September 21, 2023
A crypto wallet belonging to trading platform Binance has spent 530 Ether (ETH), worth around $843,797, in gas fees in just 24 hours, according to blockchain data explorer Etherscan. 
On Sept. 21, gas fees on the Ethereum network went from a minimum of 6 gwei (around $0.17) to a maximum of 332 gwei (around $11.20) per transaction. The spike in gas prices was attributed to the Binance wallet, called "Binance 14."
Community members expressed their opinions on the huge gas fees spent by the exchange. Web3 investor Belinda Zhou described Binance's engineers as "incapable" and said they got the configuration wrong and set the gas allowance too high. 
Adam Cochran, a partner at venture capital firm Cinneamhain Ventures, believes that the unusual gas fees resulted from substandard APIs. The executive criticized the exchange's technology and doubted its ability to keep "hundreds of billions in coins across multiple protocols" safe.
Meanwhile, Binance reportedly said that it carried out its wallet aggregation process when gas fees were low to ensure the safety of user funds.
Cointelegraph reached out to Binance for comment but did not get an immediate response.
Related: CZ post on X about Ceffu and Binance.US contradicts SEC claims, adds to confusion
Binance has constantly been on critics' radar, as it remains entangled in controversies amid its legal battle with the United States Securities and Exchange Commission. On Sept. 21, the exchange's CEO, Changpeng Zhao, refuted a report that he loaned $250 million from BAM Management, a firm that acts as the holding company of the exchange's U.S. counterpart. According to Zhao, the loan was the other way around, with him lending the funds to the company.
Collect this article as an NFT to preserve this moment in history and show your support for independent journalism in the crypto space.
Magazine: Binance's exec exodus, Nasdaq to trade AI orders and SBF loses bail appeal: Hodler's Digest, Sept. 3-9
Source: Read Full Article