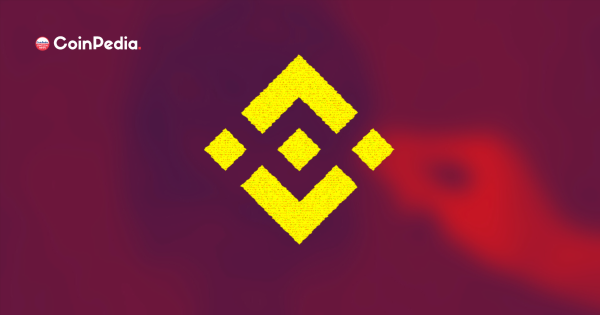 Binance Faces SEC Lawsuit: $700M Withdrawals and Metaverse Tokens Plummet! – Coinpedia Fintech News
June 6, 2023
In a stunning development, the U.S. Securities and Exchange Commission (SEC) has launched a lawsuit against cryptocurrency exchange giant Binance and its charismatic founder, Changpeng "CZ" Zhao.
The SEC accuses Binance of violating federal securities laws, creating shockwaves throughout the crypto landscape. As the legal battle unfolds, the repercussions are being felt far and wide, leading to a series of extraordinary events that have captured the attention of investors worldwide.
Withdrawals Reach Unprecedented Levels Amidst Uncertainty
The SEC lawsuit against Binance triggered a massive outflow of funds, with traders and investors rushing to withdraw their assets from the embattled exchange. Data from Nansen.ai reveals that Binance experienced an astonishing $719 million in outflows across all protocols within a single day.
Even during U.S. trading hours, net outflows reached a staggering $230 million, emphasizing the extent of the panic among market participants. Yet, amidst this turmoil, one surprising fact stands out: Binance's stablecoin balance remains robust, providing a glimmer of hope amid the chaos.
How will these record-breaking withdrawals impact the future of Binance, and can the exchange weather this storm?
Metaverse Tokens Plunge on SEC Allegations
In its complaint, the SEC named several tokens, including Binance's BNB token, Solana (SOL), Cardano (ADA), Polygon (MATIC), Coti (COTI), Algorand (ALGO), Filecoin (FIL), Cosmos (ATOM), Sandbox (SAND), Axie Infinity (AXS), and Decentraland (MANA), as securities. This revelation sent shockwaves through the metaverse sector, as most of these tokens experienced sharp declines during Asia trading hours.
Notably, SAND and MANA, major players in the metaverse space, were hit particularly hard, with SAND plummeting 13% to $0.52 and MANA falling 11.6% to $0.45. Meanwhile, Binance's native token, BNB, also suffered an 8% drop to $276.48.
How will these allegations impact the future of metaverse tokens, and can they recover from this significant setback?
Crypto Market Index Remains Stable Amidst Chaos
Despite the tumultuous events surrounding Binance and the decline of metaverse tokens, the CoinDesk Market Index (CMI) showed relative stability, with only a slight decrease of 0.08%. This suggests that while specific sectors of the market may be experiencing volatility, the overall market sentiment remains resilient.
How will the broader crypto market respond to the ongoing developments surrounding Binance, and what does this mean for the future of the industry? Only time will tell!
Source: Read Full Article