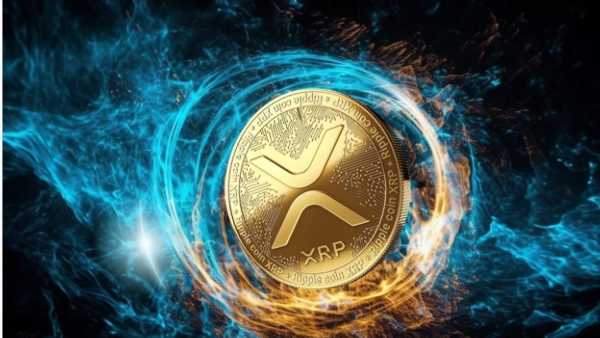 Best-Selling Author Touts Buy XRP Now, But This Price Is Crucial
August 16, 2023
Linda P. Jones has identified a life-changing buying opportunity for XRP, urging investors to capitalize on this moment. Jones, known for her works, "3 Steps to Quantum Wealth: The Wealth Heiress' Guide to Financial Freedom by Investing in Cryptocurrencies" and "You're Already a Wealth Heiress, Now Think and Act Like One: 6 Practical Steps to Make It a Reality Now!" took to Twitter today, sharing her bullish perspective on several cryptocurrency assets.
She fervently states, "Gave a wake up call to VIP Experience members today: If you're not investing in XRP at $0.60, XDC at $0.06, ALGO at $0.10, XLM at $0.10…don't come crying to me when they are higher!" Drawing attention to the present market valuations, she highlighted that many of these assets are currently "selling at a deep discount".
She further advised her followers and readers to take a decisive stance on their investments. "You need to be scooping them up, without a perfectionist mindset of being too afraid to buy if it isn't the absolute bottom."
While Jones accentuates the potential gains of these assets, she equally emphasizes the investor mindset. Suggesting that the pursuit of the perfect buying point might be a fallacy, she stated, "You need to be scooping them up, without a perfectionist mindset of being too afraid to buy if it isn't the absolute bottom."
Emphasizing the timely nature of the present market conditions, Jones opines, "These are life changing prices, but you must take action. The least amount of risk is when prices are low, which is NOW. Could they go lower? Yes. So what, they will likely be a LOT higher in 2 years or sooner, so what are you waiting for?"
XRP Price Analysis
A price analysis of the 1-day chart suggests that the XRP price is at a crucial point following the summary judgement in the Ripple vs. SEC case.
At press time, XRP was trading at $0.59, down more than 35% from its yearly high at $0.93 following the summary judgment in the Ripple against the US Securities And Exchange Commission (SEC) case. Before the verdict was announced, XRP was trading at $0.47, meaning that the XRP price has already lost most of its gains following the euphoria over Ripple's victory.
A look at the 1-day chart shows that XRP found support at the 100-day EMA at $0.5782 yesterday. Subsequently, XRP bulls managed to stage a small recovery. However, XRP is not out of the woods yet as the correction could continue unless the price shows a signal of trend reversal on the shorter timeframes.
A first step would be to break above the 61.8% Fibonacci retracement level at $0.6340. A strong confirmation would be a spike above $0.69 where the 50% Fibonacci retracement level is located.
In a bearish scenario, XRP also loses the 100-day EMA and falls towards the 200-day EMA at $0.5256. The level can be interpreted as the most crucial support at the moment. If the "bull line" fails to hold, the XRP price could face a crash to pre-Ripple ruling levels.

Source: Read Full Article