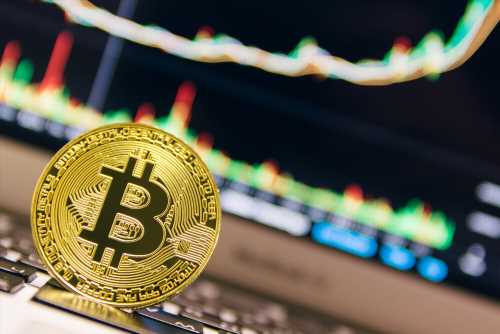 Bankrupt Voyager to Sell $1 Billion in Assets to Binance
February 2, 2023
Crypto broker Voyager – which was one of many crypto firms to enter bankruptcy proceedings in 2022 – has been given approval by a court to sell some of its assets to Binance (a larger crypto exchange and its primary competitor) for about $1 billion.
Voyager Can Sell Its Assets to the Exchange
The goal is to get back at least some of the money owed to customers. Several clients saw their money tied up in the crypto platform once the bankruptcy process began. Since that time, they've been unable to access their funds, though this new plan will at least grant executives a chance to deliver roughly 51 percent of the lost capital back to customers. It's not a huge jump forward, but it's something.
However, this isn't likely to happen right away. The deal will not be finalized until a court hearing – currently scheduled for March 2 of this year – can occur. For now, Voyager has permission to sell its assets from U.S. bankruptcy judge Michael Wiles of New York following the hearing and a vote from its creditors, who also must provide permission for the sale.
In an interesting twist of fate, the company's assets were initially scheduled to be sold to the now defunct crypto exchange FTX, run by the former poster boy of the crypto industry Sam Bankman-Fried. It – along with Binance and several other firms – had initially bid on the assets up for purchase back in July when Voyager first began exploring bankruptcy options.
FTX originally came out the winner of the contest and was permitted to purchase the assets soon after, though it wasn't long before the company slid into a deep hole that also included bankruptcy proceedings (attached to fraud charges for SBF), and the purchase couldn't go through. Second placer Binance will now move forward with the asset buys.
In a separate story involving Voyager, billionaire investor and crypto bull Mark Cuban is set to be deposed later in February following a lawsuit submitted by crypto traders who lost money in the platform after Cuban served as a spokesman of sorts for the enterprise.
The plaintiffs of the class-action suit say Cuban made numerous deceptive and false claims about the platform as a means of boosting investor confidence. Court documents surrounding the case allege that Voyager is nothing but a "massive Ponzi scheme."
Was Cuban too Strong in His Recruitment Tactics?
The plaintiffs also allege that Cuban was highly aggressive in trying to find customers that could fill the company's clientele rosters and that he specifically targeted those with little to no investing knowledge.
Cuban originally sought to have the deposition split into two separate events, but the judge overseeing the case – U.S. magistrate judge Lisette M. Reid – has denied his request. His full deposition will be delivered in one go.
Source: Read Full Article