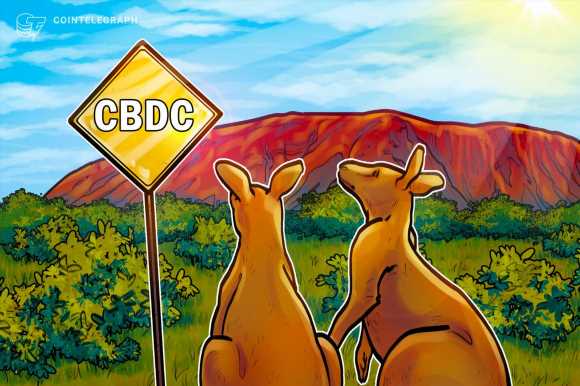 Australian CBDC could be useful for payments, tokenization, says RBA
August 23, 2023
Australia's central bank has completed it's pilot of a central bank digital currency (CBDC) exploring use cases for a potential e-AUD, finding its useful in four main areas including enabling complex payments and asset tokenization.
The Reserve Bank of Australia (RBA) and the Digital Finance Cooperative Research Centre (DFCRC) unveiled their findings in an Aug. 23 report that also detailed a number of cases where a CBDC wasn't exclusively required to achieve the stated use case.
The pilot found four primary areas which could be improved by a CBDC including the enablement of "smarter" payments where a tokenized CBDC enabled a range of complex payment arrangements that were not currently supported by existing payment systems.
Additionally, the report detailed that a CBDC may support financial markets innovation such as debt securities markets, promoted innovation in emerging private digital money sectors and enhanced resilience and inclusion within the wider digital economy. 
The CBDC pilot program was structured as a real legal claim on the RBA rather than a proof-of-concept which caused uncertainty over its legal status and regulatory treatment with participants.
"Some participants were uncertain if they were providing custody services or dealing in a regulated financial product because of holding or dealing in the pilot CBDC," the report said. "These issues would ideally be anticipated and resolved in any legal and regulatory reforms that accompany the issuance of a CBDC."
This is a developing story, and further information will be added as it becomes available.
Source: Read Full Article