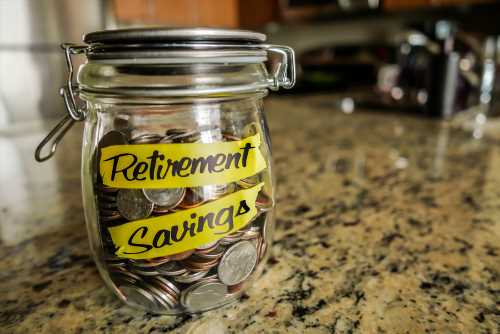 401K Platform For Us All to Grant Customers Access to Crypto
April 3, 2023
For Us All – a 401K provider centered in San Francisco, California – is set to allow all its customers to use their 401K retirement funds to invest in digital assets like bitcoin, as well as several smaller altcoins. Overall, customers have the option of investing in as many as 28 separate crypto assets.
For Us All to Give Customers Access to Crypto
The choices will be available to For Us All customers through a specialized Coindesk Index, with Coindesk being a popular crypto news site. Jodie Gunzberg – managing director of indices at Coindesk – explained in a recent interview that the index will reflect the way traders can get involved in Nasdaq 100 or S&P 500 indices. She said:
This is a groundbreaking move to bring crypto to the people.
For Us All has been offering customers opportunities to invest in crypto for some time. The company began allowing its clients to trade bitcoin, Ethereum, Polkadot, Cardano, Solana, and USDC (a popular stable coin) back in 2022, though things were initially limited to these six assets. The company is now adding more than 20 new coins to the potential investment portfolios of its customers, thus giving them more access to crypto and increasing the adoptability measures of the space.
David Ramirez – chief executive of For Us All – mentioned that many of the firm's younger clients have demanded methods for gaining exposure to crypto assets, and he says that the space has experienced a heightened level of popularity despite the crashing prices that were witnessed in 2022. He commented:
Like many institutional investors, they believe blockchain is a potentially transformative technology.
This isn't the first time a 401K platform has given its customers the chance to invest in crypto. Last year, Fidelity made headlines when it announced it was going to let its customers place their hard-earned retirement funds in bitcoin and assorted cryptocurrencies, and the news was met with anger and resentment from figures such as Elizabeth Warren, a democrat senator from Massachusetts.
With so much speculation and volatility in the mix, some were not too happy that such sensitive monies would be exposed to the up-and-down nature of the crypto, and For Us All is opening itself up to similar criticism. Labor Department acting assistant secretary Ali Khawar recently said:
The atmospherics, the YOLO, and the FOMO of cryptocurrency are our concerns. Right now, you don't know whether you're betting on the winning horse or not. It's very speculative.
The Danger Is Limited
However, Gunzberg "retaliated" by stating that assets such as FTT – the official currency of the now defunct crypto exchange FTX – were excluded from the trading index, and thus little danger is posed to clients. She said:
The index rules initially eliminated FTT since it wasn't priced by at least two eligible exchanges.
Source: Read Full Article