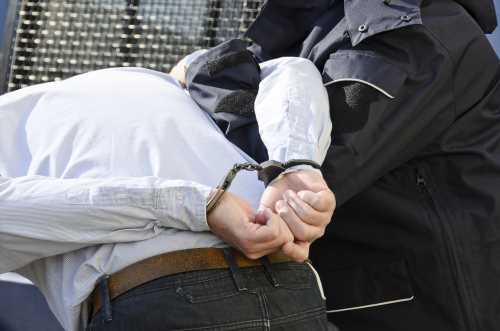 29 Participants in Egyptian Crypto Scam Hogg Pool Arrested
April 7, 2023
Residents of Egypt are angry after being taken advantage of and falling victim to a cryptocurrency scam last August known as Hogg Pool.
Hogg Pool Was Probably Never Real
A promotional video for the company said it was founded in the year 2019 in the state of Colorado, though regulators believe this is false information. It was touted as a presenter of crypto and blockchain technology investments. Plans through the company allowing customers to invest their cash and garner returns began for as little as ten dollars a month. This wouldn't have been so bad except for one big red flag… These plans guaranteed $1 minimums in gains each day.
It was a big mistake for investors to believe this was real given crypto is highly volatile and vulnerable to unforeseen market conditions. Therefore, it's practically impossible to guarantee any sort of returns or to claim that customers will make money. It just doesn't work that way.
Of course, the plans above were simple. The company also offered several additional (and more complicated) plans like those revolving around mining products. Customers could invest in $800 mining machines and make as much as $55 per day, considerably larger payouts than the $1-per-day plans.
Investors were told they could take out their money anytime they wanted and be subject to a 15 percent tax payment. Otherwise, they could wait until the end of each month and take out whatever money they wanted at no charge.
Tarek Abd El-Barr – who works in medical supplies – was just one of many people to fall for the statements made by Hogg Pool. While initially skeptical, it eventually seemed too good to pass up. In an interview, he commented:
They said they were 'workers in mining.' No one in Egypt knows what mining coins is. We don't know anything about these things. We thought it was electronic investing, that they were like Amazon or Microsoft.
Sadly, he realized all too late that Hogg Pool was a scam. It wasn't long before he suddenly couldn't gain access to his money, and the app he downloaded for the company vanished from his phone. He said:
Many people took loans from banks to invest in it. I used my car instalment money. Now, I have missed two installments and the bank is calling me.
So Many People Arrested
The story has a "happy" ending in that many of the perpetrators behind the fraud have been arrested at the time of writing. Egyptian law enforcement officials have taken approximately 29 individuals into custody including more than a dozen foreign nationals. 95 phones, 3,367 SIM cards, and about $194K worth of Egyptian and foreign currencies have also been seized.
Lastly, it appears close to 100 crypto wallets were used to steal the money from customers.
Source: Read Full Article