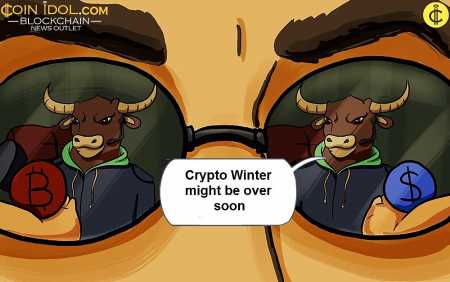 ​$250,000 for Bitcoin in 2023; Is the Crypto Winter Coming to an End?
November 18, 2022
A well-known venture capitalist and cryptocurrency enthusiast Tim Draper believes Bitcoin will reach $250,000 as early as early 2023.
He had previously claimed that the bull run to new all-time highs would take place by the end of 2022. However, negative events on the market as well as a massive downtrend forced him to postpone the forecast until next year.
The crysis won't stop the bull run
In an interview with Cointelegraph on November 15, Draper stated that the crypto winter will be over by early 2023, despite the ongoing FTX crysis that has had a significant negative impact on the market. FTX, which was one of the top players in the industry, is now collapsing. Its websites are no longer functioning, customers have lost access to their funds, and financial regulators have launched investigations into the misuse of customer funds.
Still, Draper believes this crisis could drive even more enthusiasts to cryptocurrency. FTX was fully centralised, and its failure has once again proven the weaknesses of centralised finance. Therefore, this could lead to further decentralisation.
Preparing for new highs
Some cryptocurrency enthusiasts seem to share Tim Draper's opinion. For example, as previously reported by CoinIdol blockchain news outlet, the president of El Salvador, Nayib Bukele, announced that the government would buy 1 BTC per day to boost the country's crypto investments.
Such a move means that Bukele at least believes that there will be a turnaround in the near future. In the meantime, the market itself does not seem to be showing any signs of a turnaround, with Bitcoin trading below the $20,000 mark. However, due to the volatility of cryptocurrencies, the situation can change in a matter of hours.
Source: Read Full Article