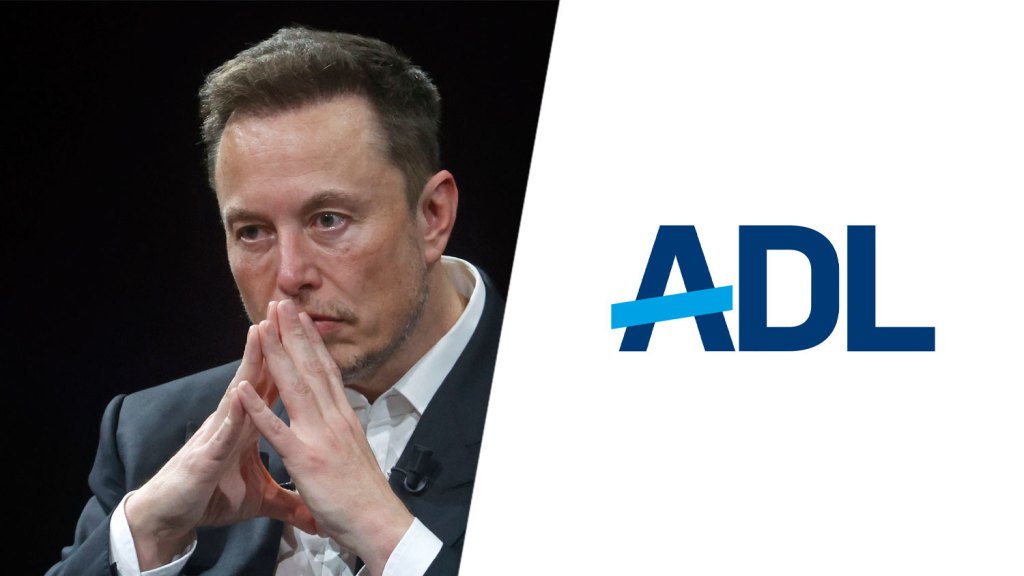 X/Twitter Owner Elon Musk Threatens Lawsuit Against ADL For "Unfounded Accusations" & Blames Them For Lost Revenue & Valuation
September 5, 2023
Elon Musk is threatening to sue the Anti-Defamation League to clear the name of X, the social media platform formerly known as Twitter. The billionaire had previously blamed the organization for losing advertising revenue.
"To clear our platform's name on the matter of anti-Semitism, it looks like we have no choice but to file a defamation lawsuit against the Anti-Defamation League … oh the irony!" Musk posted.
The Tesla owner had previously made it "super clear" that he was "pro-free speech but against anti-Semitism of any kind."
Related Stories
Breaking News
Studio And WGA Leaders To Join Elon Musk, Bill Gates And Other Tech Titans At Senate AI Forum
Advertising
X, Formerly Twitter, Will Accept Political Advertising Again; Promises "Robust Screening"
Musk accused the ADL of making "unfounded accusations" against X/Twitter stating that this has made advertisers "pause" their spending on the platform.
"Advertisers avoid controversy, so all that is needed for ADL to crush our US & European ad revenue is to make unfounded accusations," he shared on X. "They have much less power in Asia, so our ad revenue there is still strong."
Musk continued, "This 'controversy' causes advertisers to 'pause,' but that pause is permanent until ADL gives the green light, which they will not do without us agreeing to secretly suspend or shadowban any account they don't like. That is the relationship they've had with X/Twitter for many years. Presumably, they have that with all Western search or social media orgs."
When reached for comment, the ADL said they don't comment on legal threats as a matter of policy. However, a spokesperson for the organization has acknowledged the "coordinated attack" on the ADL with the #BanTheADL hashtag that Musk has also interacted with.
"ADL is unsurprised yet undeterred that antisemites, white supremacists, conspiracy theorists and other trolls have launched a coordinated attack on our organization. This type of thing is nothing new," an ADL spokesperson said in a statement.
The statement continued, "This onslaught comes following our participation in the 60th Anniversary of the March on Washington, where ADL proudly marched shoulder-to-shoulder with African-American leaders and those from other minority communities. It also follows a meeting with the leadership of X, formerly known as Twitter, that clearly upset these hateful groups."
"Such insidious efforts don't daunt us. Instead, they drive us to be unflinching in our commitment to fight hate in all its forms and ensure the safety of Jewish communities and other marginalized groups."
In a separate post, Musk reassured a fan that "ADL seems to be responsible for most of our revenue loss" adding, "In our case, they would potentially be on the hook for destroying half the value of the company, so roughly $22 billion."
Musk accused ADL of pushing "hard for us to shut down accounts like [Libs of TikTok], even though it has nothing to do with anti-Semitism, which is their supposed charter!"
Earlier in the day, Musk said that since he acquired the digital platform "the ADL has been trying to kill this platform by falsely accusing it & me of being anti-Semitic."
In a second post, Musk continued, "Our US advertising revenue is still down 60%, primarily due to pressure on advertisers by @ADL (that's what advertisers tell us), so they almost succeeded in killing X/Twitter!"
See all the X posts down below.
Must Read Stories
Woody Allen Returns; Ryusuke Hamaguchi's 'Evil Does Not Exist' Review, Ovation; More
WGA's Labor Day Message: Companies "Wrestling Amongst Themselves" For Deal
'Equalizer 3' Heading To Second Best Labor Day Opening Ever With $42M+
Denzel Washington: Deadline's How They Reached The Top
Read More About:
Source: Read Full Article