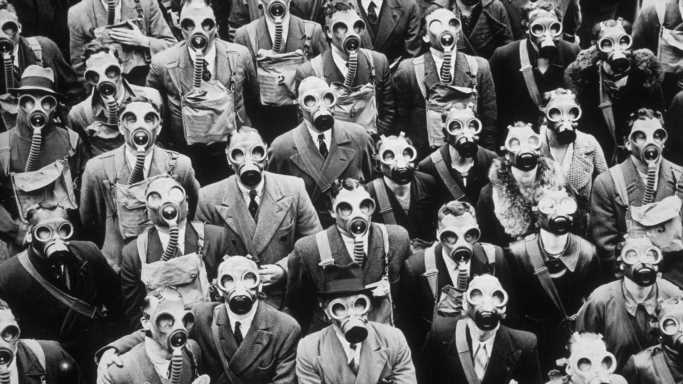 The Deadliest Chemical Weapons Ever Used in War
September 15, 2023
The Geneva Protocol of 1925 marked a significant moment in international law and the prohibition of chemical weapons. It was enacted as a result of the horrors of World War I, where the use of poisonous gas caused immeasurable suffering to soldiers and civilians alike. The use of these weapons is considered a war crime on the global stage.
Essentially, the agreement outlawed the use of chemical and biological weapons during warfare, marking the first time that modern warfare was regulated by international law. It was amended in later years to reinforce the commitment of nations to banning the development, production, stockpiling, and transfer of chemical weapons. Of course, this would not stop some rogue nation or other rogue elements from using these chemical weapons to terrifying ends.
Iraq President Saddam Hussein infamously used chemical weapons against Iran during the Iran-Iraq War in the 1980s. He also reportedly used them later against the Kurdish population in northern Iraq. Following Iraq's defeat in the first Gulf War of 1991, Iraq's chemical weapons program was mostly dismantled by the U.N. Special Commission on Iraq from 1991 to 1998 under Security Council Resolution 687. (Find out if Hussein is among the most ruthless leaders of all time.)
To determine the deadliest gases used in war, 24/7 Wall St. referenced the report Types of Chemical Weapons from the Federation of American Scientists, a nonprofit policy research and advocacy organization. Chemical weapons are ordered alphabetically according to their NATO weapon designations, which is a one to three letter combination that proceeds the name of each gas. Only agents that have been used against people on a large scale were included. It is important to note that only a sample of the symptoms the Centers for Disease Control and Prevention lists are included and they may vary depending on the method of exposure (inhalation, skin, eyes, ingestion), the amount exposed to, and the length of exposure. 
The chemical weapons on this list are divided into three categories – nerve, choking, and blister agents – depending on bodily systems they attack. Nerve agents are highly toxic and rapidly acting and primarily disrupt the nervous system. Choking, or lung, agents target the respiratory system by causing severe irritation and damage to lung tissues. Blister agents are among the most common and affect the eyes, respiratory tract, and skin and often result in blindness and permanent damage to the respiratory system.
One of the most infamous entries on this list was an agent used in World War I, mustard gas. This gas can be absorbed through the skin or eyes and causes blistering and eye, and lung injury. Inhalation of mustard gas can cause chest pain, coughing, and shortness of breath and can lead to death. (Also see, the government is worried about these biological weapons.)
Other entries include sarin gas, which is extremely lethal and was famously used in the Tokyo subway attack in 1995. It is a nerve agent that can cause muscle spasms, respiratory failure, and death within minutes to hours of exposure.
Here is a look at 10 horrifying chemical weapons, and the wars they were used in.
Click here to read our detailed methodology.
Sponsored: Tips for Investing
A financial advisor can help you understand the advantages and disadvantages of investment properties. Finding a qualified financial advisor doesn't have to be hard. SmartAsset's free tool matches you with up to three financial advisors who serve your area, and you can interview your advisor matches at no cost to decide which one is right for you. If you're ready to find an advisor who can help you achieve your financial goals, get started now.
Investing in real estate can diversify your portfolio. But expanding your horizons may add additional costs. If you're an investor looking to minimize expenses, consider checking out online brokerages. They often offer low investment fees, helping you maximize your profit.
Source: Read Full Article