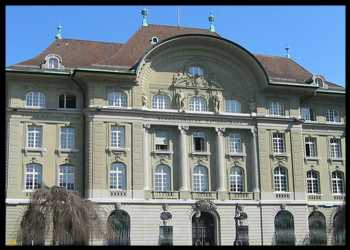 Swiss National Bank Hikes Rate By 50 Bps
March 30, 2023
Switzerland's central bank lifted its policy rate again on Thursday as policymakers remained focused on inflationary pressures even as the recent developments in the financial market raised concerns over the credentials of the Swiss banking sector.
The Swiss National Bank raised its policy rate by 0.5 percentage points to 1.50 percent. The outcome of the meeting was in line with expectations. The new rate takes effect on March 24.
Further, the bank said it cannot be ruled out that additional policy rate hikes will be necessary to ensure price stability over the medium term.
The latest move was the fourth consecutive hike. Previously, the rate was lifted by 50 basis points in December and 75 basis points in September, which took the policy rate to the positive zone.
The SNB said it is willing to be active in the foreign exchange market as necessary in order to provide appropriate monetary conditions.
Regarding the events surrounding Credit Suisse, the SNB said the measures taken together by the government, financial regulator and the central bank itself put a halt to the crisis.
The central bank also assured that it is providing large amounts of liquidity assistance in Swiss francs and foreign currencies. These loans are backed by collateral and subject to interest, the bank added.
In February, inflation rose to a six-month high of 3.4 percent from 3.3 percent in January due to higher prices for electricity, tourism services and food.
The SNB upgraded its inflation forecast for this year to 2.6 percent from 2.4 percent and the outlook for next year to 2.0 percent from 1.8 percent. Inflation is forecast to remain at 2.0 percent in 2025.
At the end of the forecast horizon, inflation is seen at 2.1 percent. Without the latest rate increase, the SNB said inflation would be even higher over the medium term.
Growth outlook for this year was revised to around 1 percent from the previous projection of about 0.5 percent.
The main risks to economic outlook were the economic downturn abroad and adverse effects of the turmoil in the global financial sector, the bank said.
With underlying price pressures strengthening this year, and the central bank forecasting that inflation will still be at the top end of its target range in 2025, the SNB is likely to hike the rate at least another 25 basis point in June, with a strong chance of further rises, Capital Economics' economist Adrian Prettejohn said.
Source: Read Full Article