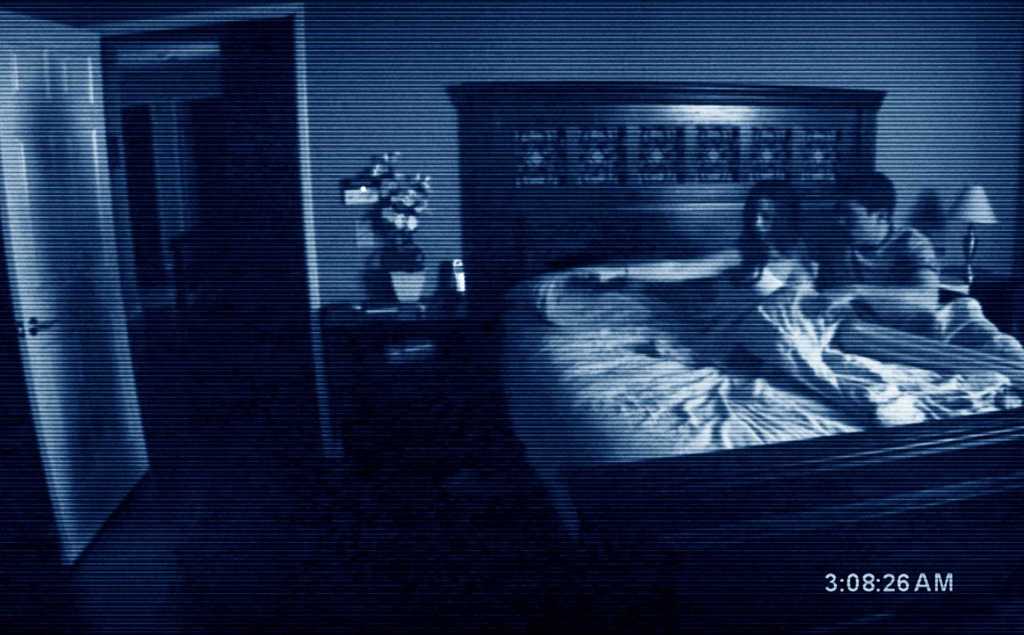 'Paranormal Activity' Play In Early Works For West End; Levi Holloway Writing
September 16, 2023
It was a found-footage-stylized microbudget horror pic that spawned a six film theatrical franchise that grossed over $890M, now Paranormal Activity is set to be a play.
Deadline has confirmed that Simon Friend, the producer of the Broadway version of Ang Lee's Life of Pi, has taken the license on the Paramount/Blumhouse horror feature to set it up as a West End play.
Levi Holloway, the scribe of Broadway horror play Grey House, is currently writing Paranormal Activity for the stage.
Oren Peli wrote and directed the first pic, which centers around a family being haunted by a demon. The intrigue, much like the first Blair Witch Project, was the feeling that these horror movies could be real.
Friend's stage adaptation productions include those of such pics The Da Vinci Code and The Best Exotic Marigold Hotel. Life of Pi won five Olivier Awards and three Tonys.
Chicago-based playwright Holloway saw his Grey House move to Broadway earlier this year. The play starred Tatiana Maslany, Paul Sparks and Laurie Metcalf and follows a couple who take shelter in a cabin during a snowstorm alongside teenage girls and an old lady. The play closed over the summer.
In 2021, there was a direct-to-Paramount+ movie, Paranormal Activity: Next of Kin made for the service.
Must Read Stories
ABC Cancels 'Wonder Years' Revival; No Word On 'The Rookie: Feds' Or 'Home Economics' Fate
A24 Lands U.S. Rights On Toronto Buzz Title 'Sing Sing' Starring Colman Domingo
WGA & CBS Weigh In On 'Drew Barrymore Show' Return; Host Offers Tearful Apology
With Poirot Back On The Case, 'Haunting In Venice' Rowing To $14M Domestic Bow
Read More About:
Source: Read Full Article