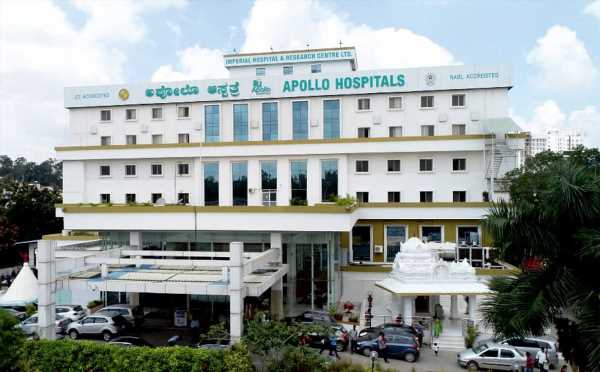 Occupancy surge, pharmacy profitability key triggers for Apollo Hospitals
August 24, 2023
The June quarter numbers of the country's largest listed healthcare services provider, Apollo Hospitals Enterprise (Apollo), were in line with Street estimates on the operational front.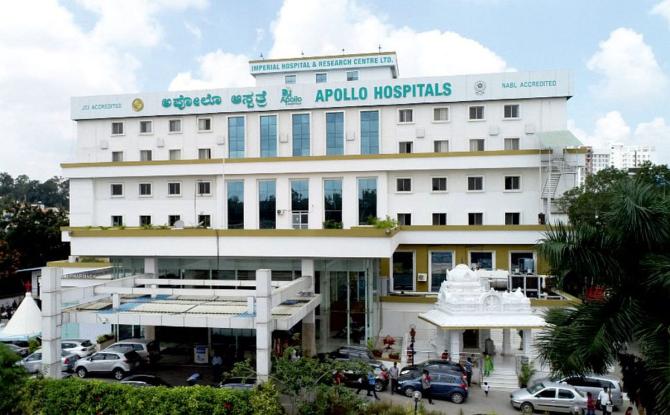 Net profit estimates, however, missed expectations due to higher interest and tax outgo.
The revenue performance of the core hospital segment was robust, registering a 13 per cent increase over the year-ago quarter.
It was aided by volume growth of 6 per cent, price and case mix improvement of 7 per cent.
Average revenue per operating bed (ARPOB) was up 11 per cent.
The company expects this metric to grow by 7-8 per cent annually, led by better case mix and price hikes.
The overall occupancy in the segment, however, was muted due to seasonal factors.
As compared to 64 per cent in the March quarter, overall occupancies across hospitals in the group were at 62 per cent.
The metric was pulled down by lower occupancies in Tier-2 cities.
Occupancies in mature hospitals, which account for 69 per cent of healthcare revenues, came in at 63 per cent. New hospitals reported a 60 per cent occupancy as compared to 55 per cent in the year-ago quarter.
The company seeks to take the occupancy levels to 70 per cent by FY26 by adding new doctors (it hired new doctors in Visakhapatnam and Navi Mumbai this year).
It also plans to leverage its 24×7 platform (online pharmacy), corporate relationships and increase the share of international patients.
The company wants to increase the share of international patients to 10 per cent from the current 7 per cent.
The consolidated operating profit at Rs 509 crore (up 4 per cent each Y-o-Y and Q-o-Q) was in line with estimates while margins at 11.5 per cent were 20 basis points (bps) higher on a sequential basis.
Higher profitability was led by mature hospitals, up 3 per cent sequentially, while new hospitals reported a 4 per cent decline.
Analysts, led by Alankar Garude of Kotak Institutional Equities, said, "Hospital operating profit has almost tripled during the past five years and with ample scope to improve occupancies, we expect hospital profitability to expand further."
Aided by improved profitability in mature and new hospitals, the brokerage is estimating a margin expansion of 90 bps over FY2023-26.
Sales of the pharmacy distribution and digital health segment, which accounts for 42 per cent of sales, was stable sequentially at Rs 1,805 crore.
The segment had an operating loss in the quarter at Rs 56 crore, though this has come down from Rs 72 crore in Q4FY23.
The company, which plans to add 500-600 stores this financial year, expects the combined pharmacy business to improve profitability led by breakeven of new stores.
The diagnostics and retail health segment, which is a smaller part of the overall revenue pie, saw a 9 per cent increase in sales Y-o-Y while it was up 3 per cent sequentially.
Operating profit margins of the business, however, contracted by 270 bps Y-o-Y and 100 bps, sequentially.
Motilal Oswal Research is positive on the company due to its sustained healthy growth/profitability in healthcare services, and efforts to achieve break even in the pharmacy business by Q4.
However, it has cut its earnings estimates for FY24 and FY25 by 5 per cent each.
The cuts are on account of lower profitability in diagnostics / retail health business and a gradual improvement in occupancy of certain network hospitals.
In addition to improvement in occupancy levels, breakeven and fund raise in pharmacy business would be key triggers for the stock.
Disclaimer: This article is meant for information purposes only. This article and information do not constitute a distribution, an endorsement, an investment advice, an offer to buy or sell or the solicitation of an offer to buy or sell any securities/schemes or any other financial products/investment products mentioned in this article to influence the opinion or behaviour of the investors/recipients.
Any use of the information/any investment and investment related decisions of the investors/recipients are at their sole discretion and risk. Any advice herein is made on a general basis and does not take into account the specific investment objectives of the specific person or group of persons. Opinions expressed herein are subject to change without notice.
Source: Read Full Article