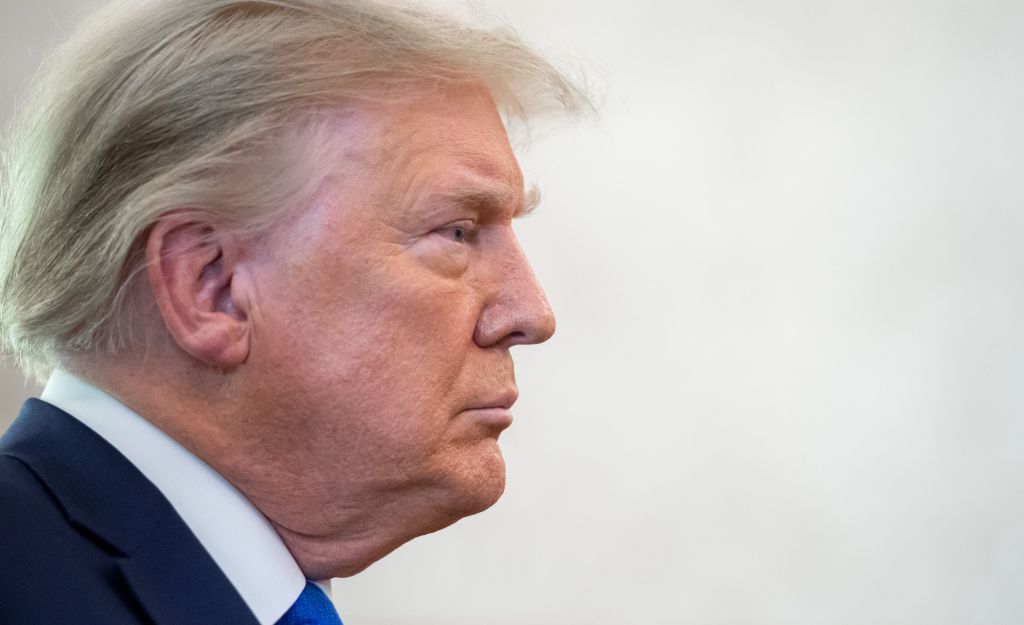 Facebook To Reinstate Donald Trump's Accounts
January 25, 2023
Meta announced on Wednesday that it would reinstate the Facebook and Instagram accounts of former President Donald Trump, two years after he was suspended.
The social media giant made clear that Trump would have to abide by the platforms' rules.
"The normal state of affairs is that the public should be able to hear from a former President of the United States, and a declared candidate for that office again, on our platforms," Nick Clegg, Meta's president of global affairs, said in a blog post. "Now that the time period of the suspension has elapsed, the question is not whether we choose to reinstate Mr. Trump's accounts, but whether there remain such extraordinary circumstances that extending the suspension beyond the original two-year period is justified."
Related Story
Diamond & Silk Member Lynette Hardaway's Cause Of Death Revealed
Trump was suspended from Facebook and Instagram following his praise for those involved in the January 6, 2021 attack on the Capitol. The Facebook Oversight Board upheld the decision, but was critical of the open-ended nature of the suspension. Meta then put a two-year timeline on the suspension, while further spelling out when public figures could have their accounts restricted during times of violence and civil unrest. Also established was a protocol to respond more quickly during a crisis.
Clegg wrote that they evaluated the risk to public safety and the current security environment and determined that "the risk has sufficiently receded."
"As such, we will be reinstating Mr. Trump's Facebook and Instagram accounts in the coming weeks. However, we are doing so with new guardrails in place to deter repeat offenses," Clegg wrote.
The Meta announcement follows Twitter's decision to reinstate Trump's account under new owner Elon Musk. Trump, though, has yet to tweet from the account, as he started his own social media platform, Truth Social. Axios first reported on the Facebook and Instagram reinstatements.
Clegg wrote that Trump faces heightened penalties for any offenses. "In the event that Mr. Trump posts further violating content, the content will be removed and he will be suspended for between one month and two years, depending on the severity of the violation," he wrote. Trump also could have other restrictions for posting content that does not violate Facebook or Instagram's community standards but "contributes to the sort of risk that materialized on January 6, such as content that delegitimizes an upcoming election or is related to QAnon." Such sanctions could include limits on the distribution of posts or access to advertising tools.
"Many people believe that companies like Meta should remove much more content than we currently do," Clegg wrote. "Others argue that our current policies already make us overbearing censors. The fact is people will always say all kinds of things on the internet. We default to letting people speak, even when what they have to say is distasteful or factually wrong."
More to come.
Must Read Stories
'A Little Prayer' To Sony Classics; 'Flora And Son', 'Passages' Deals; Reviews & More
The Beat Goes On: Chuck Lorre Comedy 'Bob ♥ Abishola' Renewed For Season 5 At CBS
New Line Picks Up Will Simmons' 2022 Black List Script 'Undo', Sets Director Duo
Film Nominees Include 'Everything Everywhere', 'Maverick', 'The Menu' & 'Nope'
Read More About:
Source: Read Full Article