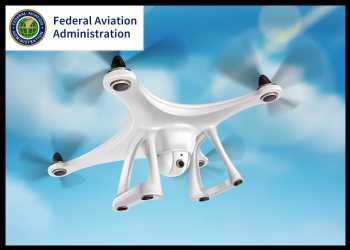 FAA Authorizes 2 More Companies To Operate Drones Beyond Visual Line Of Sight
September 7, 2023
The Federal Aviation Agency has authorized two more companies to operate drones to fly longer distance flights beyond visual line of sight, or BVLOS.
The companies being given approval are UPS Flight Forward and uAvionix.
UPS Flight Forward, a UPS subsidiary focused on drone delivery, with its Matternet M2, can conduct small package delivery using a ground-based surveillance system from Raytheon.
UPS plans to conduct flights in a number of states including North Carolina, Florida and Ohio from its Remote Operations Center in Kentucky, according to the FAA.
uAvionix, a leading provider of avionics, with its Rapace can use the Vantis Network to test its detect and avoid technology in North Dakota.
"This isn't just another waiver; it's a game-changer for the UAS industry," the Bigfork, MT, based company tweeted on X.
Last month, FAA had authorized Phoenix Air Unmanned to operate SwissDrones SVO 50 V2 drones beyond visual line of sight for aerial work, aerial photography, survey and powerline and pipeline patrol and inspection.
The FAA issued the approvals after asking for public input on four BVLOS requests. The agency said it is reviewing one more request to operate drones beyond BVLOS.
The move by the U.S. civil aviation regulator opens the door for more drone delivery companies to deliver packages across a wider area and service more customers in the country.
The FAA said it is focused on developing standard rules to make BVLOS operations "routine, scalable and economically viable."
The agency chartered the Beyond Visual Line of Sight Aviation Rulemaking Committee in 2021 to provide safety recommendations to the FAA. The committee's final report is currently under review.
The FAA's long-term goal is to safely integrate drones into the National Airspace System rather than set aside separate airspace exclusively for drones.
Source: Read Full Article