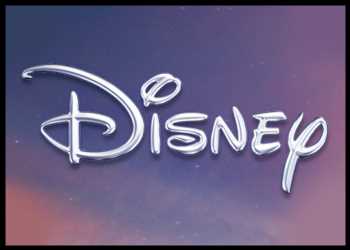 Disney Cancels Plans For New Florida Campus
May 26, 2023
Disney has canceled its plans to develop a new employee campus in Florida and to relocate thousands of employees in an apparent feud with Florida Gov. Ron DeSantis, reports said citing a memo to employees.
Josh D'Amaro, chairman of Disney's parks, experiences and products division, said the decision was taken amid changing business conditions.
The media and entertainment major will no longer be moving forward with the construction of its employee campus in Lake Nona, Florida, which was scheduled at a cost of around $1 billion. The company will no longer be asking its more than 2,000 California-based employees to relocate to Florida.
However, in his memo, D'Amaro reiterated that the company still plans to invest $17 billion in Florida over the next 10 years. Disney, which currently employs more than 75,000 people in the state, also plans to add around 13,000 jobs in a decade.
The decision for new Florida campus was scrapped amid issues between the company and DeSantis partly due to the company's special district and development plans.
As per reports, the issues with DeSantis arose after the company publicly criticized a Florida bill, dubbed "Don't Say Gay", which limits discussion of sexual orientation and gender identity in classrooms.
Following this, DeSantis targeted Disney's special district, formerly called the Reedy Creek Improvement District, which has allowed the company to effectively self-govern its Orlando parks' operations for many years.
Though the district was left intact, it was renamed as the Central Florida Tourism Oversight District, and its five-member board was replaced with people selected by DeSantis. The new board also voted to undo the company's development contracts signed to secure its investments.
Following this, Disney in late April had filed its lawsuit against the state, accusing a targeted campaign of government retaliation, and has since updated it to include newly passed legislation targeting its monorail system.
Disney noted that the company is Florida's largest taxpayer, and has created thousands of indirect jobs, bringing around 50 million visitors to the state every year.
While announcing the plan for the new Florida campus in July 2021 by former CEO Bob Chapek, Burbank, California -based Disney had expected to relocate a division from California, mainly Imagineering, which works with Disney's movie studios to develop theme park attractions.
The campus was originally slated to open in 2022-2023, but was later deferred to 2026.
Amid the relocation requirement, some employees left the company, or transitioned to other posts, while some have already moved to Florida. D'Amaro said those who already relocated to Florida may be able to move back to California.
Source: Read Full Article