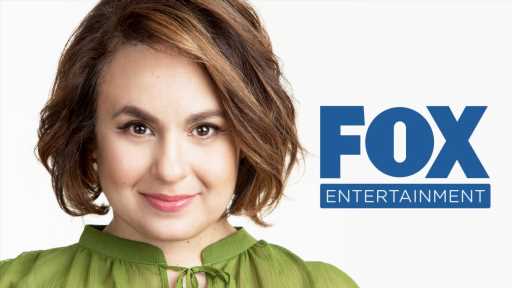 Diana Ruiz To Lead Experiences & Design For Fox Entertainment
March 29, 2023
Fox Entertainment has tapped Diana Ruiz as Executive Vice President, Experiences and Design.
She will lead Fox's global events team and work cross-functionally across entertainment, sports, news, streaming and ad sales. Her areas of focus will include the development and execution of marketing, publicity, sales, hospitality and corporate events and experiences. Ruiz will report to Fox Entertainment and Fox Sports Chief Financial Officer, Jeff Acosta.
"With more than 20 years in the global events arena, Diana possesses considerable, proven creativity, discipline and operational excellence," said Acosta. "Her unique skill set will be invaluable as FOX leverages differentiated, measurable impact-driven events and experiences to continue expanding its leadership position within the worldwide media and content creation landscape."
Related Story
Fox Entertainment Developing Animated Comedy 'HAVOC!' From Michael Glouberman, CRE84U
Ruiz was previously Global Head of Strategic Events at Amazon Ads, where she built the division's global events strategy and team, working across dozens of industry and owned events annually. Before Amazon, Ruiz was Google's Executive Producer, Events & Experiences. She also held events leadership positions at The Village Voice, Pandora Media and Prometheus Global Media, where she led events for the Clio Awards, Adweek, Billboard and The Hollywood Reporter.
"Bringing my passion for conceiving and delivering unforgettable brand experiences to one of the world's most recognizable names in media is both an honor and thrilling challenge," said Diana. "Celebrating FOX's bold, original brand of storytelling through physical, real-world moments is the opportunity of a lifetime, and I look forward to generating awareness and excitement for the tremendous creativity and innovation coming from every corner of the company."
Must Read Stories
Amazon Studios Wins 'The Pick Up' Package; Eddie Murphy Eyeing Lead & Tim Story Directs
Paramount Rolls Dice On 'Dungeons & Dragons', Eyes $65M+ Global Bow: Preview
'Dune: Part Two' Won't Debut At Venice, But A Festival Launch Remains In Play
CBS Renews 'Blue Bloods' For Season 14; Cast Led By Tom Selleck Set To Return
Read More About:
Source: Read Full Article