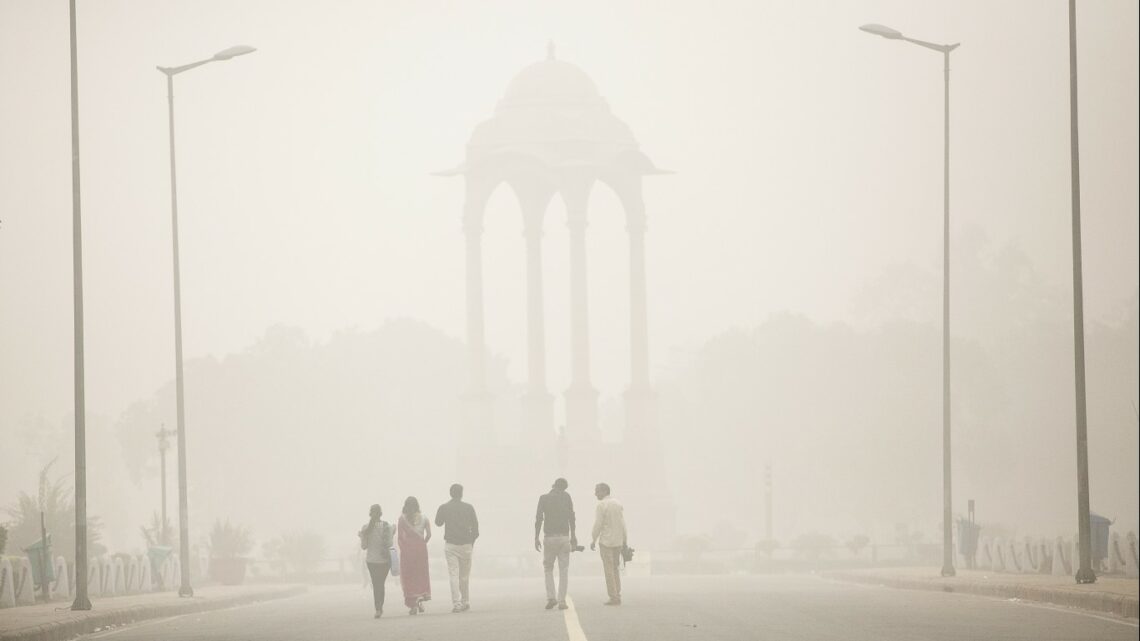 Breathing Polluted Air Shortens Life Expectancy by More Than Smoking
August 30, 2023
Polluted air is the single greatest threat to public health. More dangerous than smoking and child and maternal malnutrition, and far worse than alcohol use, unsafe water and poor sanitation, and other threats to life.
The data was reported Tuesday in the 2023 annual update to the Air Quality Life Index (AQLI), a metric that converts fine particulate air pollution concentration into its effects on life expectancy. The report is produced by the Energy Policy Institute at the University of Chicago (EPIC) based on research led by the institute's director, Michael Greenstone, who last week released a study on the benefits of requiring companies to provide climate-related information in their annual reports.
Based on data for 2021, the global population-weighted average level of particulate matter is 28.2 micrograms per cubic meter (µg/m3), up slightly from 28 in 2020 and more than five times the World Health Organization (WHO) guideline of 5 µg/m3.
At that concentration, the fine particulate matter in the air shortens life expectancy by 2.3 years. Smoking shortens life by an average of 2.2 years, and malnutrition shortens life by 1.6 years. Alcohol use and poor sanitation cut 7.2 months off life expectancy. (These big banks are still pouring billions into the fossil fuel industry.)
Fine particulate matter (referred to as PM25) measures a minuscule 2.5 µg/m3 and has been shown to contribute to lung disease, heart disease, strokes, and cancer.
The effects of pollution are not distributed evenly around the world. Pollution is increasing in South Asia, where it has risen by nearly 10% between 2013 and 2021. In India, according to the AQLI report, PM25 levels rose by 9.5%; in Pakistan, by 8.,8%; and in Bangladesh, by 12.4% during that period. That shortens the life expectancy of people who live there by an additional six months. Overall, residents of these three countries are losing about 5.1 years of life expectancy due to particulate air pollution.
On the other side of the coin, air pollution in China has been dropping sharply, down 42.3% between 2013 and 2021. That will lengthen China's average life expectancy by 2.2 years if the country keeps up the pace of reductions.
Since the U.S. Clean Air Act was first passed in 1963, air pollution in the United States has dropped by 64.9%, adding 1.7 years to the average American's lifespan. In 2021, the average air pollution in the United States was 7.8 PM25, just slightly above the WHO guideline.
An average resident of Europe was exposed to particulate pollution of 12.4 PM25, a number that surpasses the European Union's standard of 25 PM25 but still well short of the WHO guideline.
In the United States, the impact of wildfire smoke in the western United States has raised the level of particulate pollution in California's Plumas County to 26.6 PM25, making it the most polluted area in the entire country. Plumas County, on the western slope of the Sierra Nevada, is home to fewer than 20,000 people.
Sponsored: Tips for Investing
A financial advisor can help you understand the advantages and disadvantages of investment properties. Finding a qualified financial advisor doesn't have to be hard. SmartAsset's free tool matches you with up to three financial advisors who serve your area, and you can interview your advisor matches at no cost to decide which one is right for you. If you're ready to find an advisor who can help you achieve your financial goals, get started now.
Investing in real estate can diversify your portfolio. But expanding your horizons may add additional costs. If you're an investor looking to minimize expenses, consider checking out online brokerages. They often offer low investment fees, helping you maximize your profit.
Source: Read Full Article