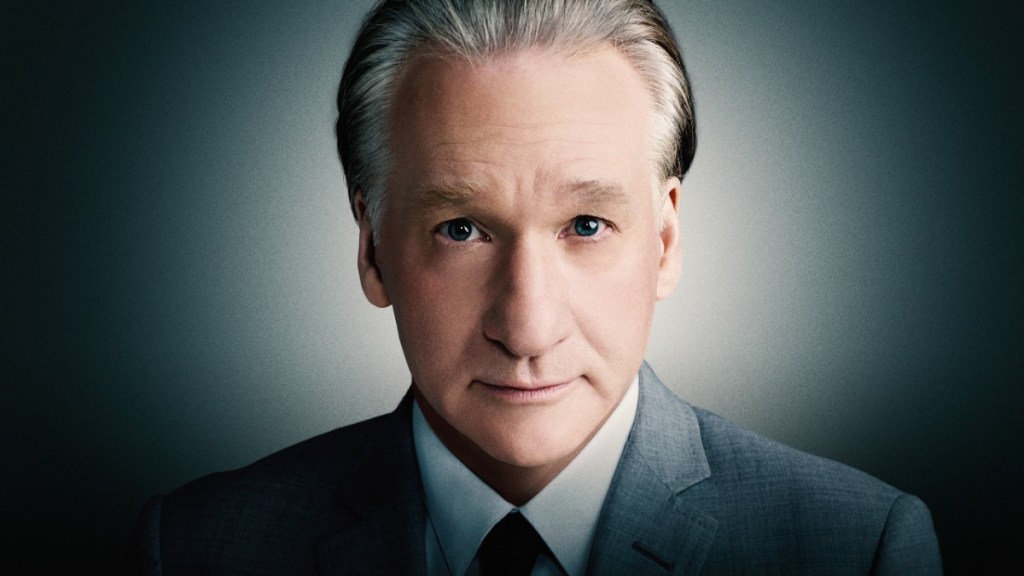 Bill Maher Criticizes WGA Strike; Calls Demands "Kooky"; Nobody "Owed A Living As A Writer"
September 5, 2023
"They're asking for a lot of things that are, like, kooky."
That's Bill Maher's take on the current state of the WGA strike; his opinions voiced on the latest episode of Jim Gaffigan's podcast "Club Random".
"What I find objectionable about the philosophy of the strike [is] it seems to be, they have really morphed a long way from 2007's strike, where they kind of believe that you're owed a living as a writer, and you're not. This is show business. This is the make-or-miss league," said Maher about the WGA's demands to the AMPTP in a work stoppage that's gone on for 127 days.
Related Stories
Podcast
Kevin Bacon Urges "Let's Make A Deal" In Ongoing Strikes As He Unveils 'Six Degrees' Podcast
Breaking News
Bill Maher & Joe Rogan Spar Over Trump Vs. Biden
"I'm not saying they don't have points," Maher added, agreeing that streaming platforms should be reporting viewing data. The convo start when Gaffigan broached that the strike might kill late night. Maher's HBO show Real Time ended his most recent season on April 28. The WGA went on strike at the beginning of May.
Maher also emphasized that when it comes to the entire entertainment industry ecosystem — it's not just about the scribes. A significant number of other parties are impacted by the industry work stoppage, which is further compounded by the SAG-AFTRA strike; that guild picketing since July 14.
"I feel for my writers. I love my writers. I'm one of my writers. But there's a big other side to it," he said. "And a lot of people are being hurt besides them — a lot of people who don't make as much money as them in this bipartisan world we have where you're just in one camp or the other, there's no in between."
He continued: "You're either for the strike like they're f–king Che Guevara out there, you know, like, this is Cesar Chavez's lettuce picking strike — or you're with Trump. There's no difference — there's only two camps. And it's much more complicated than that."
Maher also opined that the strike's timing is off.
"They're striking against the streamers, who are looking for a get out of jail card for how much they overspend," he said. "They have tons of stuff in stock, so they have no reason to wanna settle this strike. They struck at just the wrong time; they have no leverage."
Must Read Stories
WB Discovery Expects Earnings Hit Of Up To $500M From Strikes This Year
Linklater Interview; Woody Allen Applause & Protest; Hamaguchi; 'Priscilla'; Reviews
'Equalizer 3' Heading To Second-Best Labor Day Opening Ever With $42M+
Actors Turn To Reiki, Recording & Teaching To Lessen The Financial Burden Of Strikes
Read More About:
Source: Read Full Article