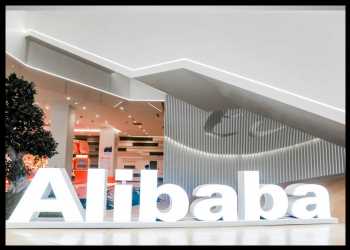 Alibaba Stock Down As Former CEO Daniel Zhang Quits Cloud Unit
September 11, 2023
Shares of Alibaba Group Holding Ltd. dropped around 3 percent in Hong Kong trading after the Chinese e-commerce major announced the departure of Daniel Zhang, former chief executive officer, as the head of its cloud business. The move comes as the cloud business reportedly is preparing for its IPO.
In a statement, the company now said that Eddie Yongming Wu, the newly appointed CEO, will succeed Zhang as acting Chairman and Chief Executive Officer of the Alibaba Cloud Intelligence Group, effective September 10.
In June, the company had stated that, with effect from September 10, Wu, Chairman of subsidiary Taobao and Tmall Group, would succeed Zhang as Chief Executive Officer. Joseph Tsai, Executive Vice Chairman, would succeed Zhang as Chairman.
Zhang then had agreed to continue to lead its cloud division as its Chairman and Chief Executive Officer. Zhang, who joined the company in 2007, was with Alibaba Group over the past 16 years. He was Chief Executive Officer since 2015 and Chairman since 2019, and was handling Alibaba Cloud Intelligence Group since 2022.
Earlier in March, Alibaba had announced a new organizational and governance structure to have six major business groups and other investments, each to be independently managed by its own chief executive officer and board of directors. Each business group were to have the flexibility to raise outside capital and potentially to seek its own IPO, with the exception of Taobao Tmall Business Group, which will remain wholly-owned by Alibaba Group.
Zhang was to continue to lead Cloud Intelligence Group that comprised cloud, AI, DingTalk and other businesses.
Alibaba now said, " The company will continue to execute its previously announced plan to spin off Alibaba Cloud Intelligence Group under a separate management team to be appointed, subject to restructuring of certain assets, liabilities and contracts, implementation of employee equity incentive plans, market conditions, as well as regulatory reviews and approvals in relevant jurisdictions."
In Hong Kong, Alibaba shares were trading at HK$88.050, down 3.03 percent.
Source: Read Full Article