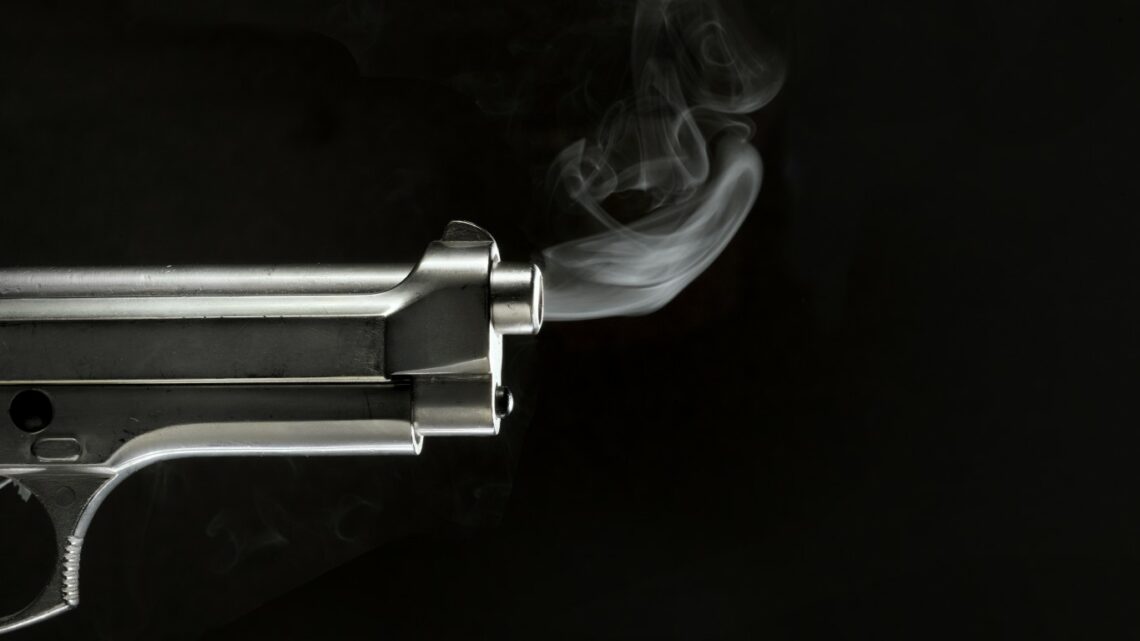 19 States Where Gun Sales are Rebounding
January 15, 2023
Gun sales spiked sharply over the course of COVID-19 pandemic. From 2016 through 2019, firearm background checks, widely used as an approximation for gun sales trends, were fairly flat, between 25 million and 29 million per year. In 2020, particularly because of a surge that started in March, checks skyrocketed to almost 40 million. That trend continued in 2021, when checks nearly reached 39 million again. 
Gun sales appear to have begun to taper off towards the second half of the year. By 2022, sales returned closer to "normal," or pre-pandemic, levels. They fell to 31.6 million for the entire year. (These are the biggest gun makers in America.)
Firearm background checks have declined in nearly every state last year compared to 2021, especially thanks to a relatively slow spring and summer. However, gun sales rebounded toward the end of 2022, and certain states reported an especially sharp jump in December compared to September. 
To determine the states in which gun sales are rebounding, 24/7 Wall St. used data from the FBI's National Instant Criminal Background Check System. We ranked the states that reported an increase of 30% or more in monthly background checks from September to December 2022. Only the states that also reported an increase in checks in the last month – between November and December – were included. Population data came from the U.S. Census Bureau's Population and Housing Unit Estimates Program and are for July of 2022.
In the 19 states on the list, background checks increased by more than 32% from September to December 2022. In Mississippi, the surge was over 65%, the highest across all states.
One reason the NICS monthly reporting of firearm background checks is only a proxy for gun sales is that some states frequently conduct permit rechecks on existing gun owners. In some states, permit rechecks are a big part of the state's overall firearm background checks. 
Still, firearm background checks remain a good indication of trends in gun sales as nearly everyone put through this system qualifies. Of the more than 400 million checks conducted since November 1998, there have only been 2.1 million denials. More than half of those who are denied have criminal records. (Find out which Americans own the most guns.)
The total picture of American gun sales is extraordinary. There are 400 million guns owned by civilians in the U.S., or 120 guns per 100 people, according to 2018 estimates by the global Small Arms Survey. The next country based on gun ownership per 100 people is the Falkland Islands, at 62. Among large, wealthy nations, Canada is next at 35 per 100 people. It is worth remembering that the U.S. and Canada share a long border, and illegal trafficking, including of guns, is prevalent.
Click here to see 19 states where gun sales are rebounding.
Sponsored: Tips for Investing
A financial advisor can help you understand the advantages and disadvantages of investment properties. Finding a qualified financial advisor doesn't have to be hard. SmartAsset's free tool matches you with up to three financial advisors who serve your area, and you can interview your advisor matches at no cost to decide which one is right for you. If you're ready to find an advisor who can help you achieve your financial goals, get started now.
Investing in real estate can diversify your portfolio. But expanding your horizons may add additional costs. If you're an investor looking to minimize expenses, consider checking out online brokerages. They often offer low investment fees, helping you maximize your profit.
Source: Read Full Article