This Day in History: Jan. 18
January 18, 2021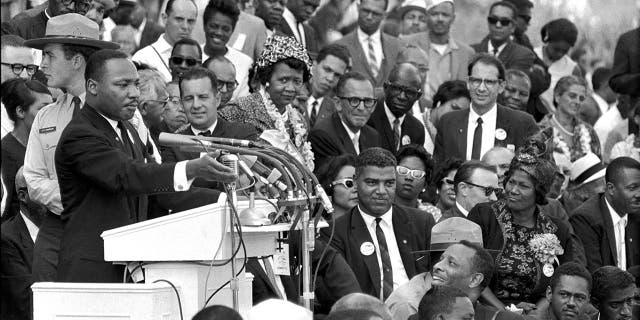 (AP Photo)
On this day, Jan. 18 …
1993: A holiday for Martin Luther King Jr. is observed in all 50 states for the first time.
Also on this day:
1778: English navigator Captain James Cook reaches the present-day Hawaiian Islands, which he names the "Sandwich Islands."
1904: Actor Cary Grant is born Archibald Leach in Bristol, England.
1911: The first landing of an aircraft on a ship takes place as pilot Eugene B. Ely brings his Curtiss biplane in for a safe landing on the deck of the armored cruiser USS Pennsylvania in San Francisco Harbor.
1919: The Paris Peace Conference, held to negotiate peace treaties ending the First World War, opens in Versailles, France.
1936: Nobel Prize-winning author Rudyard Kipling dies in London.
1943: A U.S. ban on the sale of pre-sliced bread — aimed at reducing bakeries' demand for metal replacement parts — goes into effect.
1957: A trio of B-52's complete the first non-stop, round-the-world flight by jet planes, landing at March Air Force Base in California after more than 45 hours aloft.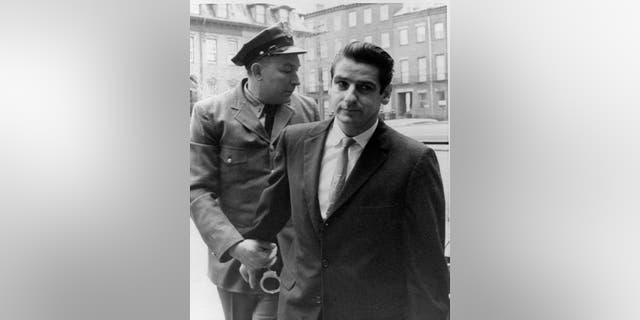 Albert DeSalvo (AP Photo)
1967: Albert DeSalvo, who claims to be the "Boston Strangler," is convicted of armed robbery, assault and sex offenses. (Sentenced to life, DeSalvo would be killed in prison in 1973.)
1975: The situation comedy "The Jeffersons," a spin-off from "All in the Family," premieres on CBS-TV.
1991: Financially strapped Eastern Airlines shuts down after more than six decades in business.
2001: President Bill Clinton, in a farewell from the Oval Office, tells the nation that America has "done well" during his presidency, with record-breaking prosperity and a cleaner environment.
2005: The world's largest commercial jet, the Airbus A380 "superjumbo" capable of flying up to 800 passengers, is unveiled in Toulouse, France.
2014: "American Hustle" took the Screen Actors Guild Awards' top honor for outstanding cast; Matthew McConaughey was recognized for his lead performance in "Dallas Buyers Club," while Cate Blanchett won the actress award for "Blue Jasmine."
2018: At the end of a visit to Chile intended to heal the wounds of a sex abuse scandal, Pope Francis accuses victims of Chile's most notorious pedophile of slandering another bishop; Francis says he would need to see proof that Bishop Juan Barros was complicit in covering up the sex crimes of the Rev. Fernando Karadima.
2018: Texas executes by lethal injection Anthony Allen Shore, who became known as Houston's "Tourniquet Killer" because of the murder technique used on four female victims.
Source: Read Full Article