Portland shooting leaves 1 woman dead, 6 hurt: police; mayor talks 'gun violence problem' in news conference
July 18, 2021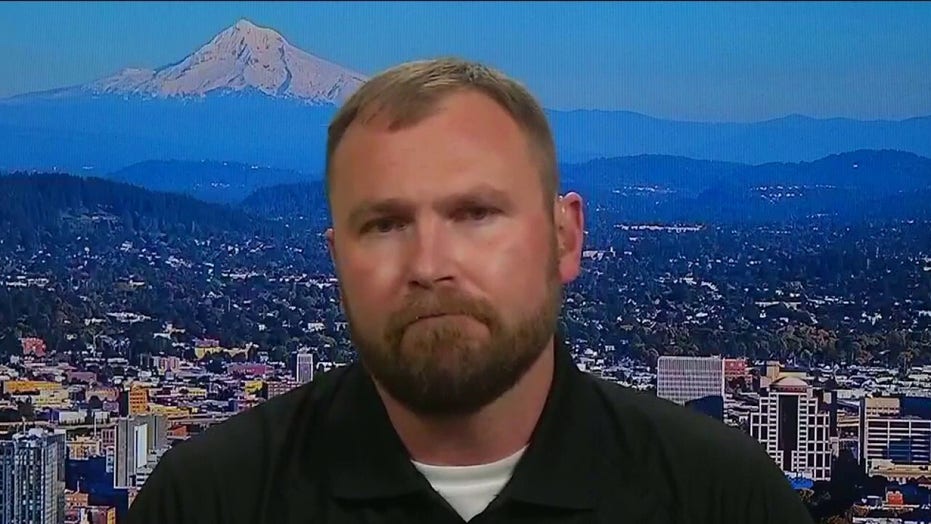 Portland PD rapid response commander speaks out after entire squad resigns
Lieutenant Jacob Clark tells 'Hannity' the decision was 'a long time coming'
An early Saturday shooting in downtown Portland, Oregon, has left an 18-year-old woman dead and at least six people injured, according to reports.
Hours after the shooting, Portland Mayor Ted Wheeler and Police Chief Chuck Lovell gave a news conference in which Wheeler spoke about the city's "gun violence problem" and said the police need "adequate resources."
The woman, unidentified pending notification of family, died of her injuries in the hospital later Saturday morning after the 2:10 a.m. shooting on Southwest 3rd Avenue, the Portland Police Bureau said in an updated press release.
Police initially reported that eight people were shot but later changed that number to seven, including the woman who died.
"That figure may change again as more information comes in. It's possible that some of the injured may have left the scene on their own without talking to officers," the bureau said in the release.
The others aren't believed to have life-threatening injuries, according to police.
The suspect fled the scene before police were contacted, according to police.
No arrests have been made.
Wheeler acknowledged the uptick in shootings in the city Saturday.
"We have clearly a gun violence problem in our community, we have a homicide problem in our community, and the community should expect that we will have adequate resources," Wheeler said in a press conference with Lovell, according to FOX 12. "That's the tools, the training, and personnel to be able to address the growing problem around gun violence and homicides in our community."
Lovel added, "If you go back to yesterday, we've had eleven shooting incidents resulting in 13 people injured or killed, and that's in a span of 38 hours. It's sobering to see all the gun violence that we've been experiencing here in Portland. Two homicides from this morning are expected to be our 50th and 51st homicides of the year. Most of those have been connected to gunfire, but they're all tragic."
Lovell later said in a statement said to Twitter that the bureau would be increasing its presence in the downtown area Saturday night.
"We want to make people feel safer in the Entertainment District. Response times to non-emergency calls may be longer. Thanks for your patience," he added in another tweet.
Source: Read Full Article