Bitcoin price struggles to recover after support at $730 is breached
February 24, 2018
Some rather unexpected back to back sell orders caused a substantial price drop yesterday, making BTC/USD reach a bottom of $720. Thankfully, this bearish takeover didn't manage to cause a price drop below that level, but previous support levels were still breached, and the outlook isn't bright.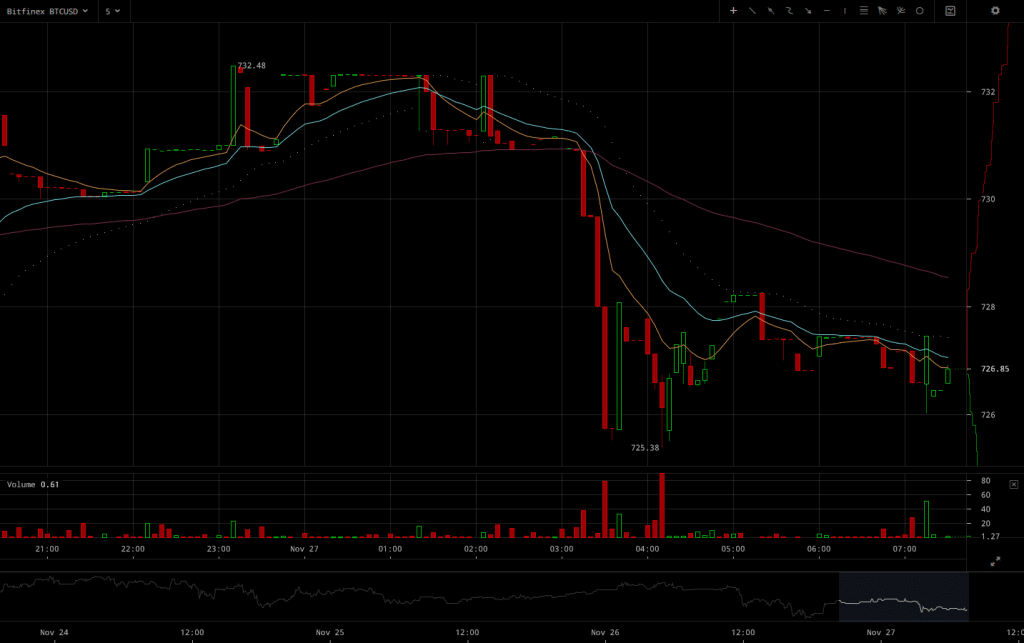 Major Signals
The market is still bearish after large sell orders lead to a significant drop in bitcoin's price.
Volumes appear to be at relatively normal levels, yet support levels seem to be weakened, with even support at $720 appearing weak.
Overall, BTC/USD seems susceptible to more price drops as traders seem to be extra vigilant when putting in buy orders in spite of the recent fall.
The orders that caused the recent price drop seem to have touched on the market's free spot just at the right time to prevent it from exiting what appeared to be a bear market. Just when support started forming at the $730 level and weekly future had kept trading above $750 for a decent amount of time, this very support level was breached by a great margin and panic selling ensued only to make things worse.
The above Bitfinex BTC/USD chart makes it apparent that market sentiment is again shifting towards an increasingly bearish mood. It's obvious that any and all attempts at a price recovery after the fall are being met with inactivity only for the price to fall back a bit later.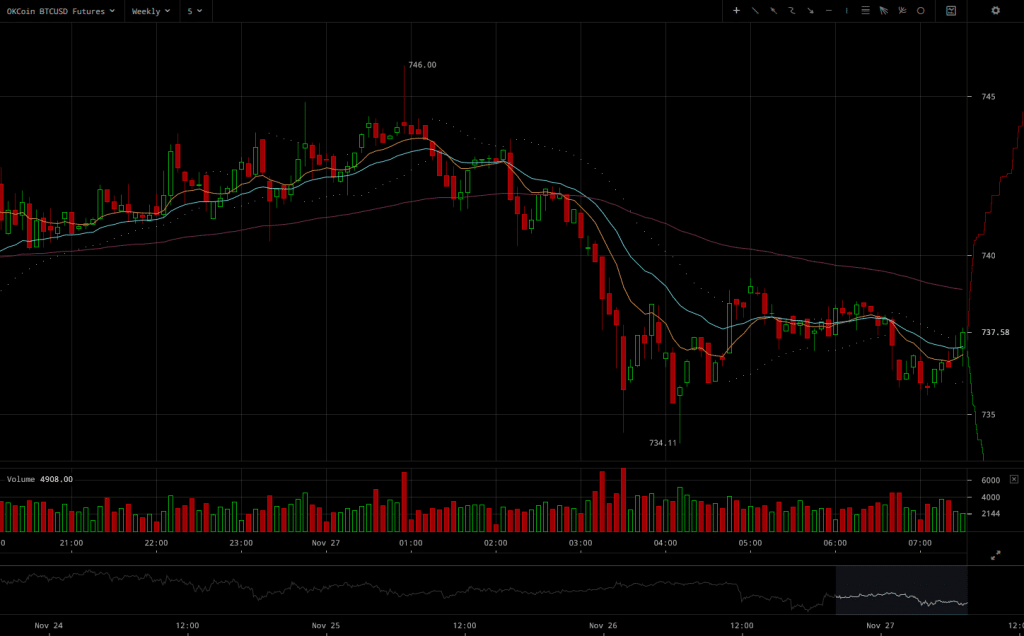 OKCoin's BTC/USD weekly futures don't seem to be so one-sided but are admittedly significantly more bearish than yesterday. Sell walls also seem to be outweighing buy walls by a small margin, but given that weekly futures on OKCoin always tend to be more balanced than the live market this is something noteworthy.
In summary, it's worth pointing out that traders were likely taken by surprise at yesterday's price fall yet the response wasn't unexpected after a generally bearish week. The current market sentiment doesn't make it look like a further drop in the price would be unlikely, and with support being relatively weak, traders are probably only wishing that not more bitcoins will be dumped through large sell orders in the following days.
Source: Read Full Article