Bitcoin Price Rising Above $1400 After New All Time High
March 2, 2018
Bitcoin markets continued being remarkably bullish as the recent rally kept pushing prices to new all time high levels. Bitcoin prices didn't stop rising once $1400 levels were reached, with Bitstamp rates peaking at $1480. The spread between exchanges and Bitfinex has actually maintained its size close to $100 through the day. Thankfully traders at exchanges facing no issues didn't give into a bearish market sentiment after the peak.
Major Signals
Whilst trading volumes are no longer at record high levels, the market's sentiment remained bullish.
Upward price spikes were perceived with a positive follow up as the prices only kept rising as buying pressure was flooding markets.
There has been some decline after the market's peak and resistance now outweighs support by a great margin but no major sell offs just yet.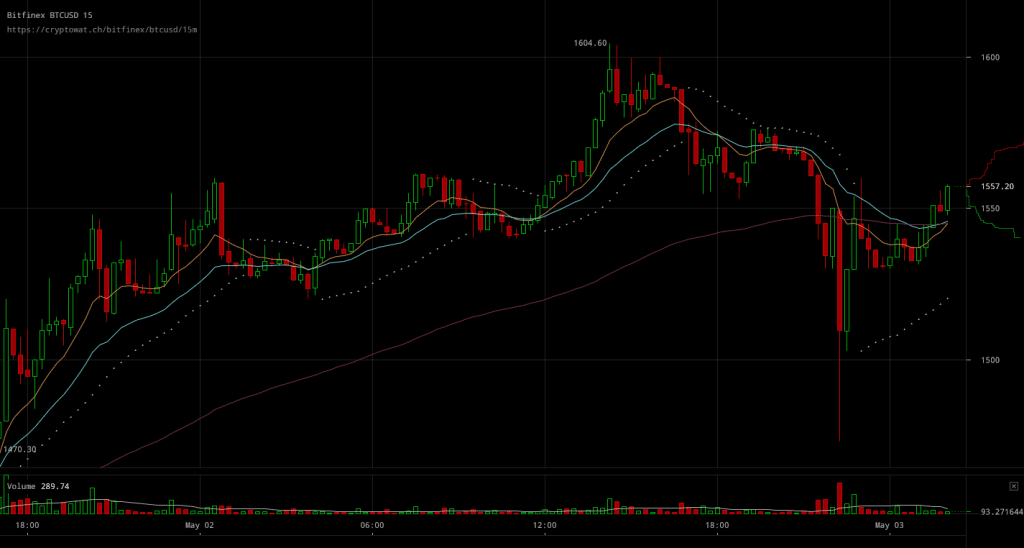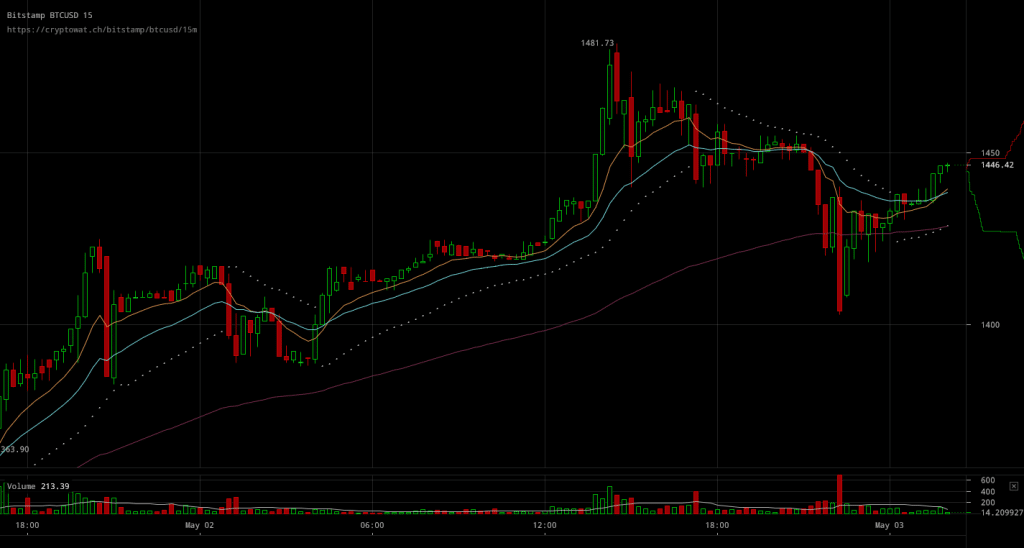 Bitstamp BTC/USD charts are quite indicative of how traders pushed for the rally's success but are not exactly showing support for current levels as trading volumes start declining again along with buying pressure. Sell orders managed to cause a sizable price drop, but thankfully the downward spike didn't span for too long. Prices are now looming around $1445 just shortly after selling pressure caused a sharp price drop close to a low of $1400.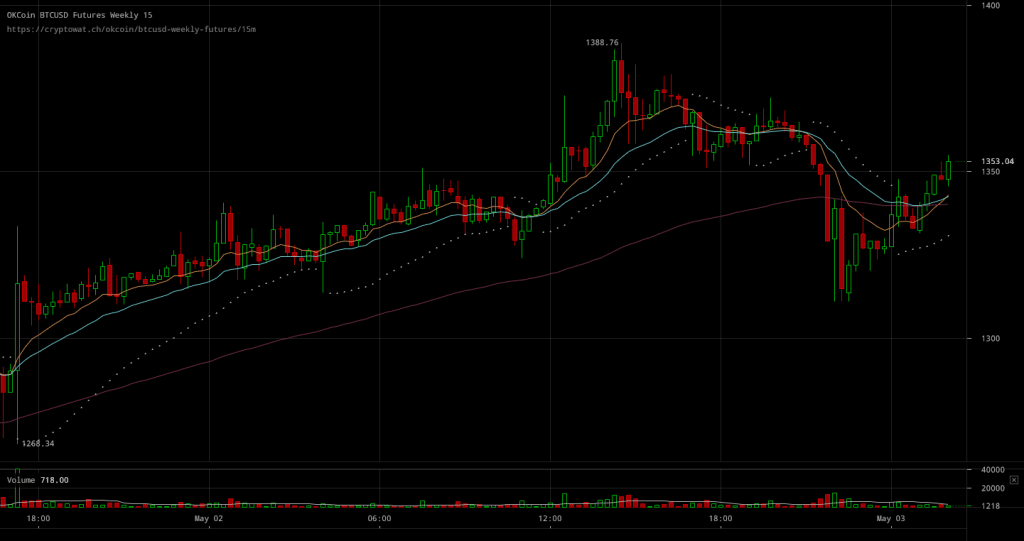 OKCoin BTC/USD weekly futures chart are showcasing that the closing in the spread through preceding trading sessions didn't last for all that long. Futures traders are continuing to measure the positivity they're willing to let into their markets as bitcoin prices continue rallying.
All in all, the market's sentiment continued being remarkably bullish through the day with prices continuing to rise after reaching all time high levels. However, support after the countered sell off in the last few hours has been drained. If we were to see any sustainability for current levels support should better come out quickly.
Source: Read Full Article