Ripple Hired Expert To Investigate Unusual Activity On XRP Ledger
September 6, 2020
Ripple is reportedly looking to hire an expert in order to investigate and monitor the XRP Ledger and probe suspicious activities that may be taking place there.
It's been also revealed that the person who fills Ripple's new investigations analyst opening will be joining Ripple's Bank Secrecy Act (BSA) compliance team, says a new available job post.
It's been revealed by the online publication the Daily Hodl that among other responsibilities, the analyst will be required to "identify any existing gaps and make recommendations to enhance the suspicious activity reporting process and other [anti-money laundering] related controls."
Daily monitoring of the XRP Ledger
The analyst will be also "conducting the day-to-day monitoring of the XRP ledger, perform transaction analysis, and file relevant reports with regulatory and law enforcement agencies," the same online publication notes.
The BSA established requirements for financial institutions to help the US government prevent money laundering.
It's been revealed that Ripple will investigate matters connected to the XRP ledger if requested, and the company notes that the transactions are irreversible.
"Ripple does not own the XRP ledger and the users of the XRP ledger are not customers of Ripple. Therefore Ripple does not have the power to reverse transactions, even in the case of a reported financial loss (ex: theft)."
Earlier today, it's been revealed that XRP continues to underperform Bitcoin and Ethereum and investors are debating the direction of XRP these days.
People Mentioned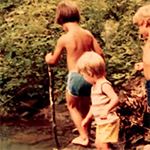 Jed McCaleb is the CTO of Steller, which is an open-source, protocol for digital currency to fiat money. Prior to co-founding Steller, McCaleb was also the founder of Mt.Gox exchange as well as serving as the CTO to Ripple and is also known for creating Magic: The Gathering Online Exchange, and the peer-to-peer eDonkey and Overnet networks.
Coins Mentioned


Source: Read Full Article